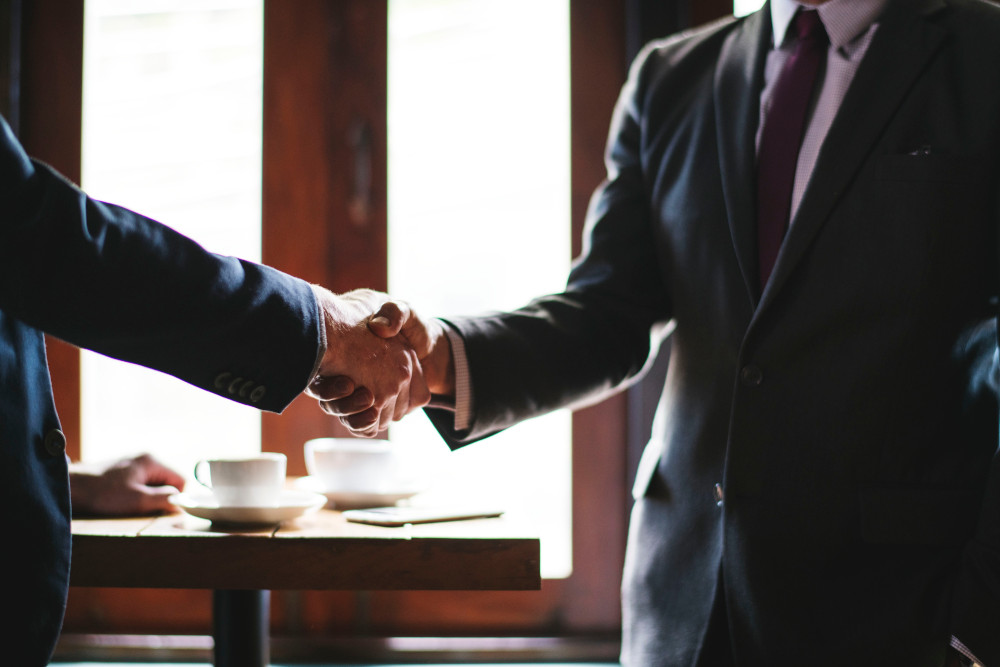 This article is the third of a 12-article series about The Eight Successful Stages of Retained Search. By reading the entire series, you and your search team will learn the overall retained search process, how each role is connected and dependent on the others, and how to most effectively proceed from the first stage to the last.
Executive recruiting is a high-touch professional services business, which means an important component of it is going out and winning the work. Winning work is a culmination of a lot of legwork. It requires building rapport with your potential client. It requires research. And it requires establishing a relationship with the person you're talking to—a relationship through which you can convince that person or company that you are the best person to conduct their search.
But when it comes to this stage of a search, marketing campaigns can only get you so far. Ultimately, winning work amounts to closing the sale. Here's what the process entails—and how you can do it successfully.
The biggest challenge is convincing the potential client that you are the firm they need to accomplish their objective.
You typically achieve these results by building a relationship with the potential client, so you should approach this stage with that goal in mind. This goal is a high-level starting point. It should ground your approach. But what you'll find is, sometimes, the relationship you cultivate with clients doesn't bloom as you want it to. Sometimes, clients aren't personality fits, or unidentifiable interactions outside of your conversations convince them to go another direction.
For instance, a potential client in your pitch meeting might ask about your previous work and simply come away unsatisfied with your honest answer. They might ask, "What have you done in this area? Do you know anyone special?" And if they don't like your answer, that might doom the partnership.
These pitfalls are the kinds of things that are out of your control. The most important thing is to engage the potential client with honesty, intelligence, and an articulation of the value you possess up front—the various reasons why your partnership in this search would not only land them their dream candidate, but benefit their business long-term. While their reaction might not be in your control, the way you present yourself is.
Use specifics around what exactly makes you qualified.
Of course, you can't just approach a client with vague proclamations that your firm is the best firm for the job. Anyone with sales experience knows that just doesn't work. Instead, you should use specifics that you think might be relevant and convincing for whichever particular potential client you're engaging.
Typically, the most important details here are around your specific background, evidence of your understanding of the intricacies of the recruitment process, and evidence of your skills as they relate to search.
If you're courting a potential client who's looking for a particular type of executive, let them know that you have direct experience recruiting for that role in that industry or with their immediate competitors. Then, offer statistics that back that up. If the client needs a CFO and you've just wrapped up your third consecutive successful CFO search, tell them that. Do you have a network of potential CFOs or companies you could tap into? That information is important to share.
Ultimately, what you need to communicate here is that you are an expert in helping companies conduct the exact kind of search your potential client is about to embark on. If the client doesn't think your firm is comprised of experts—just phone jockeys who make a couple of calls and find resumes on LinkedIn—they're going to go in a different direction.
The key to presenting the right kind of information is conducting research on the company before the pitch meeting.
It's not enough to have a polished representation of why your firm is the best of the best. You also have to prove that you've done your homework and that you know what this client needs—and how to acquire it for them.
What's more? You need to have done that homework before your first conversation with a potential client—whether you've known your contact at that company for a long time or not. You need to know what's going on with the company. Read deeply about them, whether that be on LinkedIn, Hoovers, or TechCrunch. Inform yourself around the logistics of the executive team. Who are they? What challenges are they facing? What does their revenue look like? Have they launched any strategic initiatives that might be relevant to your discussion?
The more prepared you are with this sort of knowledge, the better. You can't go in cold.
Above all else, you need to have a process, and you need to explain how and why it works.
Ultimately, in this stage, yes, your background is important. Your knowledge of what the potential client needs is important. But more important than any of those aspects of your sales presentation is evidence that you have a proven and powerful process for conducting a search—one that will land the client the candidate they're looking for.
Rather than just telling a client that you have lots of resumes ready to hand over to them or that you have a track record of finding the sorts of clients they're looking for, you need to include details around how you get your work done and how you answer each challenge. This process is what ultimately proves most persuasive for clients.
In fact, without being able to articulate a process, you won't win much work. Or, the work you do win will be the kind you don't really want, because all it will require is getting on the phone or logging on to LinkedIn. And that's not what retained recruiters should be focusing on. You should be striving to position yourself as a consultant—a true and capable professional. This part of winning the sale is so important that you should also consider documenting your process and making the particulars of it transparent for your team and the client to review during pitch meetings.
With software like Clockwork, you can demonstrate every component of your search process—how your projects are managed, what information is gathered and presented, where your client is going to participate in the process, and at what points feedback is disseminated and implemented. You can also demonstrate the previous work you've done with other clients—work that is relevant to what you're pitching. Finally, you can show them benchmark profiles you've put together.
Going into a project with something like Clockwork on hand proves to the client that you're ready to start working for them right now and gives them the insight into how exactly you're going to do so. It's the ultimate example of showing how capable and ready you are, as opposed to simply telling.
Ultimately, all these things—research, evidence of process, proof of your capability—are going to be important in winning work with new clients. The key is putting it all together in order to present your potential client with the most convincing argument possible. With that kind of pitch, it won't be a matter of whether you'll win the work, but how much work you'll win.
---
To learn how The 8 Stages of Successful Retained Search are incorporated and supported in Clockwork, read our support documentation. To see it in action, view this playlist of videos.