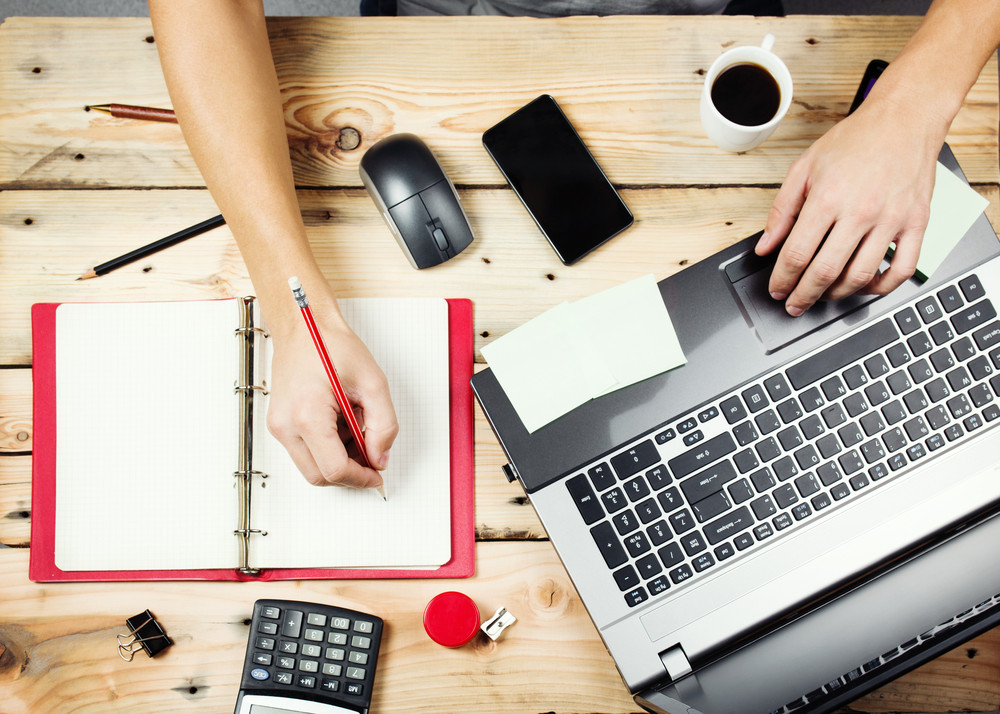 Executive Search is an inherently entrepreneurial business. Recruiters who hustle find success. That's one reason why so many recruiters eventually decide to start their own firms.
Of course, there's more to it than that. Retained search is an interesting business. You get to work with senior executives at exciting companies and help them solve challenging problems.
If you're already working in the recruiting industry, branching out on your own amounts to seizing control of your own future.
Yet, starting a search firm can be a huge leap. And if you — like many recruiters — are thinking about taking that leap right now, you might not know where exactly to start.
As the CEO of Clockwork Recruiting, I've worked with many first-time founders. I've seen many succeed (and I've seen some fail).
Here are the first 3 steps you should focus on to prosper in your new venture.
Step 1: Take the time to figure out what exactly you want to build.
As is true of any new venture or project, before you get started building anything tangible — like hiring other people or investing in technological infrastructure — you must first identify what exactly your ultimate goals are.
Think about where you want to be in two, three, or five years down the line. What do you want your firm to look like at that time? Do you want to be a one-person operation that conducts specialized work for a select number of clients? Or do you want to build the next great, global firm?
This sort of goal-setting may seem superfluous but it's critical to stay focused on what you want. When you know what you want then you can plan appropriately for it. In all the chaos of starting your own firm, it can be easy to forget what you're working towards.
Have a goal. Plan accordingly. Revisit and repeat.
Step 2: Figure out what tools you actually need to grow your firm.
Once you've identified what you want to accomplish with your firm, think about what resources you're going to need to build it.
If you're looking to scale quickly, ask yourself:
What sort of infrastructure do you need to have in place? Will you provide employees with a physical office or will you allow everyone to work remotely?
If your team is distributed, you'll need tools to help you communicate effectively. Should you go with Slack or Discord? Will you need Asana for task management?
You'll definitely need software to help you execute your search process — a platform like

Clockwork

which helps you in every stage of your search projects.
If part of your goal is to build a brand, you have to think about how to do that. Will you focus on email marketing or start by building an attractive website? How are you going to find clients? Do you already have a solid reputation to generate referrals or do you need a more technical system for lead generation?
Then there are legal, financial, and operational considerations.
How are you going to bill your clients?
How will you manage contracts? Will you hire lawyers?
What will be your primary means of researching candidates? (LinkedIn will suffice for most.)
How will you organize candidates? What about engaging them?
When starting a search firm, there's definitely a lot to think about. Proceeding blindly and trying to figure all of it out on the fly is not a recipe for success.
Take the time to plot out all the administrative pieces you'll need in place to build a strong firm.
Step 3: Make sure you have a good lead and exit gracefully
The primary reasons a lot of new search firms fail? They couldn't land their first client.
Aspiring founders, before they step completely out on their own, should always have a client lined up who can act as an eventual anchor for their business. Especially if you'll be bootstrapping, you need a client you can rely on in the early days. Likely, this will be a client or corporation with whom you've worked in the past and established some trust with.
But, for goodness sake, don't do anything that will put you and your new firm in hot water with the one you're leaving.
Don't be sneaky. Don't steal clients. You're stepping out because clients

want

to work with you.
Don't take data. Contact data are literally a dime a dozen. Not only is taking data wrong it is just plain stupid.
Don't burn bridges. Be aboveboard. This is a transient business. You're not the first to step out on your own. You won't be the last. Don't put yourself in the position of having to deal with some firm lawyer because you left under the cover of night.
DO take your shot.
Tell your firm of your plans when you're ready and know that they will likely be upset (because you're a big biller and they will hate to lose you). Remember, this is a very close-knit business. Exit gracefully. The firm you leave today might acquire you down the road.
At the end of the day, all these steps amount, essentially, to approaching this exciting new chapter with purpose, prudence, and patience. The more time you put into building a solid foundation — intelligently designed and carefully constructed — the more likely your success will be.