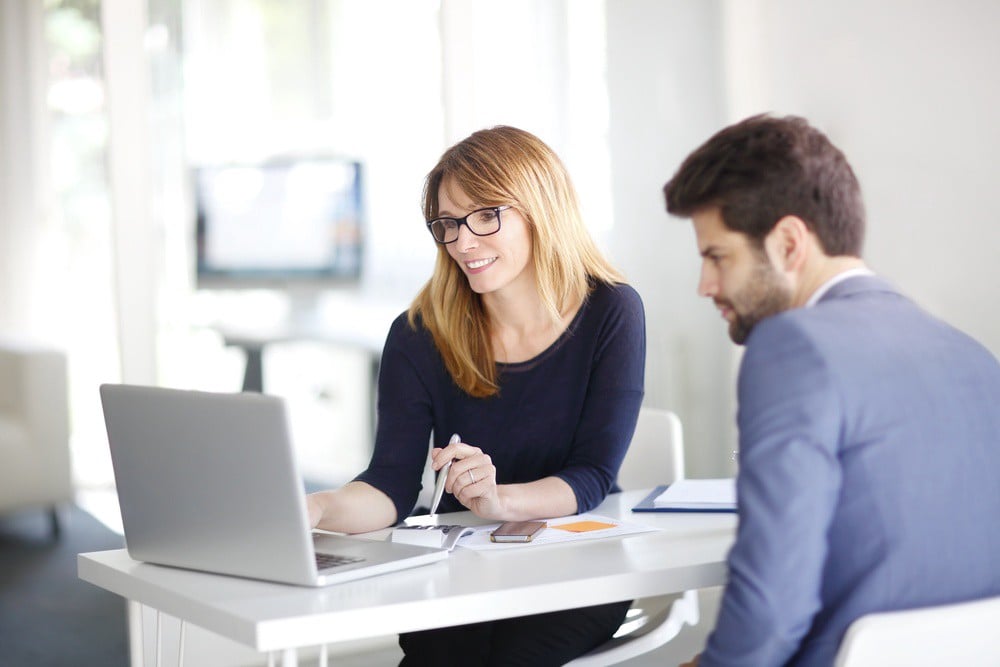 As an executive recruiter, you are hired to perform a service for your client. But your work with that client should really be a partnership. If your client is not engaged through the entire recruitment process, your search can take a lot longer than it should and can even have a higher chance of failing. And the chance of ticking off your client will skyrocket.
I learned this the hard way. Early in my career, I was hired by a fast-growing Silicon Valley startup to help them hire a new VP of Sales. After my first call with the company's CEO, we agreed that I would put together a list of companies to target. I went home, conducted my research, and sent him the list for approval.
A few days passed. The CEO didn't respond. I should have waited to move forward until he did, but I wanted to produce results, so I proceeded to use the list anyway––without his explicit approval.
About a week later, I found a candidate I thought was perfect. He was the Senior Director of Sales at a company I'd placed right on the top of my list. I connected with him and sent his information to my client.
Soon thereafter, the CEO asked to hop on a conference call. I dialed in thinking he would be excited.
Instead, he was livid.
"What are you doing recruiting this guy?" he said, in front of both his team and mine. "Don't you know I have a 'Do Not Recruit' agreement with his company? How could you not know that?"
It was humbling, to say the least. But, the experience taught me the importance of adhering to a specific and purposeful process, and of making sure you're working with your client—as opposed to simply for them—at every step of the recruitment journey.
I went on to incorporate these lessons into the bedrock of Clockwork—a recruiting process management platform designed specifically for boutique retained search.
We work with recruiters all over the world. Here's how we help them ensure their client engagements produce healthy, long-term partnerships (and don't result in avoidable surprises).
#1: Establish your credibility early on.
The first thing you need to do with your clients is establish that you're the right person to solve their particular recruiting needs.
That means arriving to your first meeting well-prepared. Come with evidence of past results. Come with research—even composite profiles of candidates you've deemed potential fits. Present them with LinkedIn profiles or resumes to compare side-by-side with your prepared analysis.
This proactive approach will allow you to walk away from initial meetings with information you can use, such as attributes you and your client agree should be initial focus areas and companies that should be off-limits.
This will also sell the client on your process, which goes a long way. Clients can rely on a proven process. They can't rely on cheap results or promises you might not be able to keep.
Remember: when it comes to promises, if you oversell, you'll under-deliver.
#2: Stick to a set process.
Processes are only useful if you adhere to the protocols that comprise them. And as I learned years ago with that CEO, skipping procedural steps for the sake of a "quick win" rarely delivers a better result.
Your process should be almost mechanical—a closed and repeatable loop. Ideally, it should start with an initial calibration meeting in which you share with the client what your process looks like and establish why it's important that you both stick to it.
This is critical. For one thing, your client needs to understand what will be required of them as you conduct your search. Will they need to be available for a weekly status call? Will you need them to be responsive via email?
From there, your process should include getting client approval on all decisions and next steps. For example: inside the Clockwork app, we support recruiters to get and document specific approval from their client at crucial stages of the recruiting process. We've even built tools into the application that allow clients to toggle "yes" or "no" beside those actions or important decisions to ensure they stay involved in the process.
Establishing the expectations of your partnership and abiding by the protocols of a specific process will ensure your work with clients is efficient. It's also the best way to produce results and avoid mistakes.
#3: Get aligned with your client on their unique needs.
It's important to confirm in initial meetings with new clients what exactly their needs are.
Some recruiters focus only on immediate results and will go out to find candidates for a client as soon as the contract is signed. The problem with this approach is the candidates you find likely won't fit the client's needs because at that point, you don't have the full picture. You'd only be guessing.
To avoid this, there are certain questions you should ask at the beginning of every new client relationship, including:
What will the candidate be doing once they're hired?
What sort of environment will they be stepping into?
What are the company's long-term goals for what this candidate will achieve?
What does the reporting structure look like? Who will the candidate be reporting to?
It benefits you to gather as much information about the company and their needs sooner rather than later. This will allow you to begin your search in a smart and intentional way, and it will equip you with the knowledge and insight you'll need to engage with your clients in an informed, intelligent manner moving forward.
#4: Hold regular weekly meetings.
Finally, once you begin your search and the pistons of your process start moving, you'll need to demonstrate for your client that you are doing the work you said you would do.
A great way to accomplish this is by holding regular meetings.
In these meetings, you should seek to provide analysis and results. They should include reminders of what you said you would do, what you did, and what you'll do next.
It can be as simple as, "We did our research, this is what we found, and this is how we're going to act on it." Or, "We did our first round of outreach, we have X candidates who showed interest, and Y candidates we think are a fit. What do you think?"
These meetings will ensure your client remains engaged throughout your search, and that you remain on the same page regarding goals and expectations, which can sometimes change.
Conducting regular meetings also helps ensure the client never doubts the work you're doing.
The moment they do is your kiss of death.
At the end of the day, if you model your process with this sort of focus, you set the relationship up to succeed from the beginning—because everyone is aligned on what the goal is, and what's being done to achieve it.