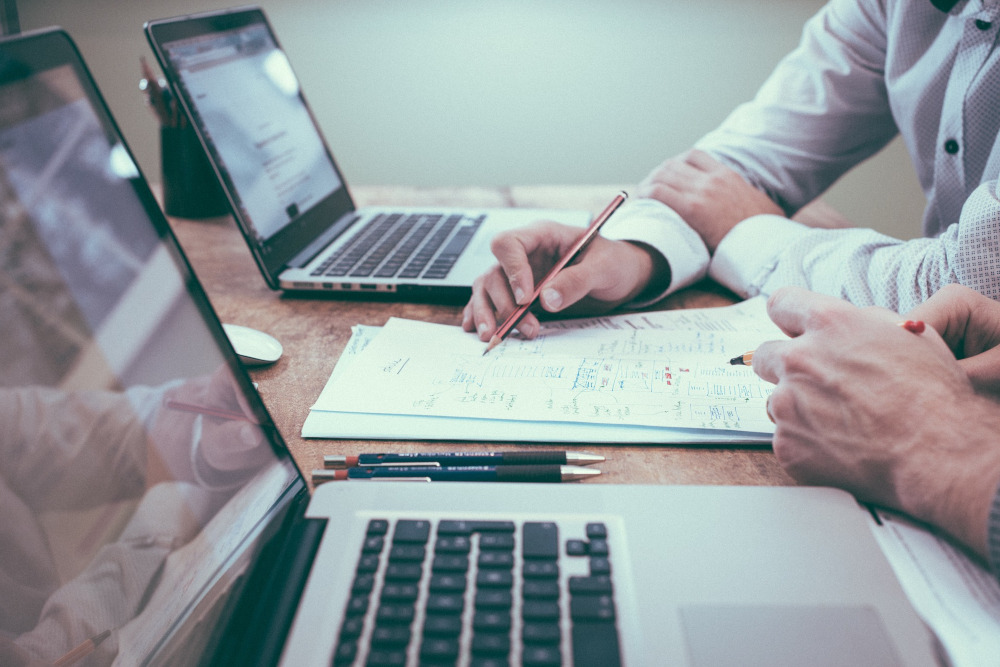 This article is the seventh of a 12-article series about The Eight Stages of Successful Retained Search. By reading the entire series, you and your search team will learn the overall retained search process, how each role is connected and dependent on the others, and how to most effectively proceed from the first stage to the last.
We've covered the first three stages of an executive search process: finding the work; winning the work; and setting a strategy. Now comes the fourth: research.
Research ultimately comes down to applying the methodology you've defined during the strategy-setting phase of a search. You should have already determined what your client wants out of a candidate along with how to go about finding that person. Now, your job is to simply implement that strategy.
However, this stage of the search still entails some legwork—it requires more than simply logging on to LinkedIn and browsing resumes. Here's how to go about completing research the right way.
The goal is to identify 100-200 quality candidates.
Identifying the right set of candidates to reach out to—not some random set found from throwing darts at your laptop—is the most important component of the research stage of a search. The good news is, so long as you did the right things when drafting your research strategy—such as identify what companies you should target and what traits and experience your candidates should possess—this stage is pretty straightforward. You will have already set yourself up for success by acquiring client approval and input during your initial benchmarking session. In other words, you know who to look for and how to find them. The next step is conducting the research itself.
The key is to remember that this isn't passive recruiting where you post a job spec online and job hunters come to you. The candidates you'll be looking for are likely senior-level professionals, and most will be gainfully employed. You really will have to go out and find them. They won't be looking for you, and they won't be on job boards.
But so long as you're prepared, armed with client-approved metrics and methods, you'll be able to find these folks with relative ease. With this in mind, push yourself to compile a call list of 100 to 200 candidates. That will give you a good body of candidates to start reaching out to in the next phase.
In looking for candidates, the best place to start is with your own database.
To make the research phase of a search even easier, consider: many of the folks who fit your client's criteria will already be available to you in your own database of prospects. This reason is why your database is the best place to start your search. Dig inside that database. Who matches the criteria of your search strategy? Furthermore, which prospects have you worked with before? Find that subset, and start with them.
The reason starting your research here is a good idea is because these people are guaranteed to be relevant, and you know they meet at least some of your client's requisites. Plus, if these candidates responded to your outreach in the past, you know they'll likely respond and show interest again, as you already have a relationship with them. This approach will save you time and might help you land great candidates right away.
But here's the catch: this strategy only works if you've managed to maintain relationships with these folks. If you haven't—if you've left candidates hanging, or didn't inform them when a position they were seeking became filled—your database will effectively be worthless because the people in it won't want to work with you again.
In reality, that's what retained recruiting is all about, and it's what sets great recruiters apart: the depth of your relationships. In the age of LinkedIn research, the industry has gotten away from that a bit, but it's critical in this stage of a search since it will give you a solid foundation upon which to operate.
Use database-management software to make this process even easier.
Now, for as easy as research is if you've worked hard on the preceding stage of the search, managing and utilizing your database of potential and past candidates can be tricky.
That's why it pays to utilize software which enables you to not only capture data—like candidate profiles and client benchmarks—but to then make that data actionable and leverageable. In Clockwork, for example, you can search for candidates by previous projects, by industry, or by status—whether the candidate was interviewed, disqualified, and so on.
Tools like Clockwork also give researchers the ability to monitor, track, and access documentation associated with current projects. It's a means of staying organized and working smart, as opposed to simply working hard.
At the end of the day, the research stage of executive search truly does amount to actualizing the hard work you've already put in during the preceding stages. Work smart, starting with your pre-existing database of prospects, and you'll compile 200 candidates in no time.
---
To learn how The 8 Stages of Successful Retained Search are incorporated and supported in Clockwork, read our support documentation. To see it in action, view this playlist of videos.