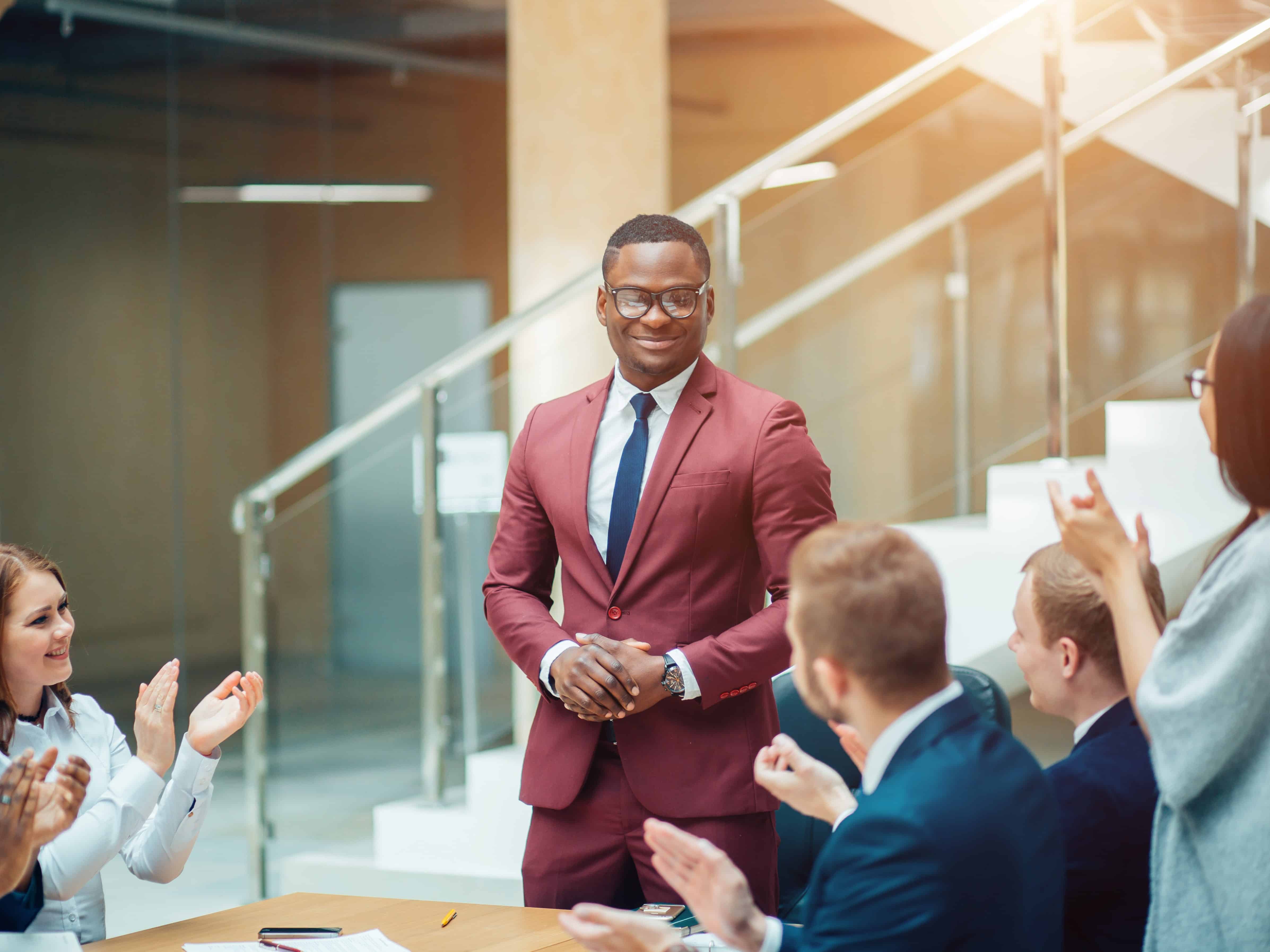 So you've successfully placed the top candidate and have (hopefully) exceeded your client's expectations. It is cause for celebration, but rather than sitting back and wiping your hands clean of the search project, it is key to stay engaged. In this moment of success, when the client is most impressed, there is a big opportunity to find future search work. In fact, this stage is so full of business development opportunities that, when done right, you'll have the work coming to you rather than you having to seek it out. Let's take a look at the top 4 most important action items after the search is complete. And be sure to follow along with our Search Closeout Checklist.
Conduct a Final Review With Your Client
The most critical action you can take after having placed a candidate is to set up a meeting with your client. The goal is to garner constructive feedback from them that you can use to improve your search process. Do this by asking open-ended questions rather than questions requiring a simple 'yes' or 'no' answer. If the feedback you receive is more constructive then dive deeper into how the client felt. Use it as a way to grow, learn, and come out of this experience a better executive search firm.
If the feedback you receive is less constructive and is more praise of your work than anything else, then leverage this moment as your first post-search business development opportunity. What you need to do in this case is to ask for a testimonial or a referral — something that will allow you to leverage your client's praise or network as a source for potential search work.
When all is said and done, you'll want to remember to check-in with your clients regularly. For example, in the year following a placement these check-ins can occur quarterly and then bi-annually or yearly afterward. This is so you can assess how their placement is doing, keep that connection alive, and remain at the forefront of their mind should they need your services again in the future.
Sell Additional Services
Though not as extensive as garnering feedback from the client, you want to remind them of any other services that your firm may offer. This is your chance to prove to your clients that your firm can address every one of their executive-level concerns.
If you partner with other companies then this is also an ideal time to mention them. Particularly if you feel your client can benefit from their expert services. Here are some areas where your client might need extra help:
Coaching for the placement to help ease their transition
Coaching for their executive leadership team
Talent Mapping
Succession Planning
Create a Placement Announcement
Now you want to further your business development efforts by advertising the success of the search project by way of a strategic Placement Announcement. Meaning, you don't want to blast everyone in your database with an announcement hoping that someone will find interest in it. Instead, you want to send an announcement with a deliberate purpose in mind.
Do this by first segmenting your database. Determine the clients and prospects with the most interest in your placement and segment them into a marketing list. This way you can nurture this list by sending them targeted messages with content pertaining to them specifically. For example, if you placed a candidate at a startup company then you're going to want to reach out to the other startups in your database and let them know of your success.
Another way to announce a successful placement is through social media outlets like Twitter or LinkedIn. These should be succinct messages that your followers can easily digest. You can also leverage hashtags to make it easier for followers to find relevant content.
In sending Placement Announcements tailored to a specific audience, you'll gain more of their interest and they are more likely to think of you if the need for an executive search firm arises. This also increases your firm's reputation by demonstrating your success in the areas your firm specializes in. Use our Placement Announcement Template as a starting point when writing your own placement announcements.
Identify New Opportunities
Finally, you want to identify any remaining opportunities that can lead to future search work. One way to do this is by reaching out to the company where your placement came from. This company should now have a vacancy and it might be opportune for you to help them.
Furthermore, while we mentioned earlier that you can leverage your client's network for referrals, this is something you can also do with your placements. Make a note to follow up with your placement at a later date considering that they could become prospective clients themselves. You can also reach out to finalists and other candidates to leverage their network as potential sources for search work.
Carry out the above-mentioned items and you'll have an efficient business development process that will garner future success for your firm. With an executive recruiting software like Clockwork, you're able to manage your connections, document conversations, generate marketing lists, and overall manage your business development process down to the most minute details.
The Search Closeout Checklist and Placement Announcement Template are from Clockwork's free online course on The Eight Stages of Successful Retained Search. Register today for many more examples and best practices.