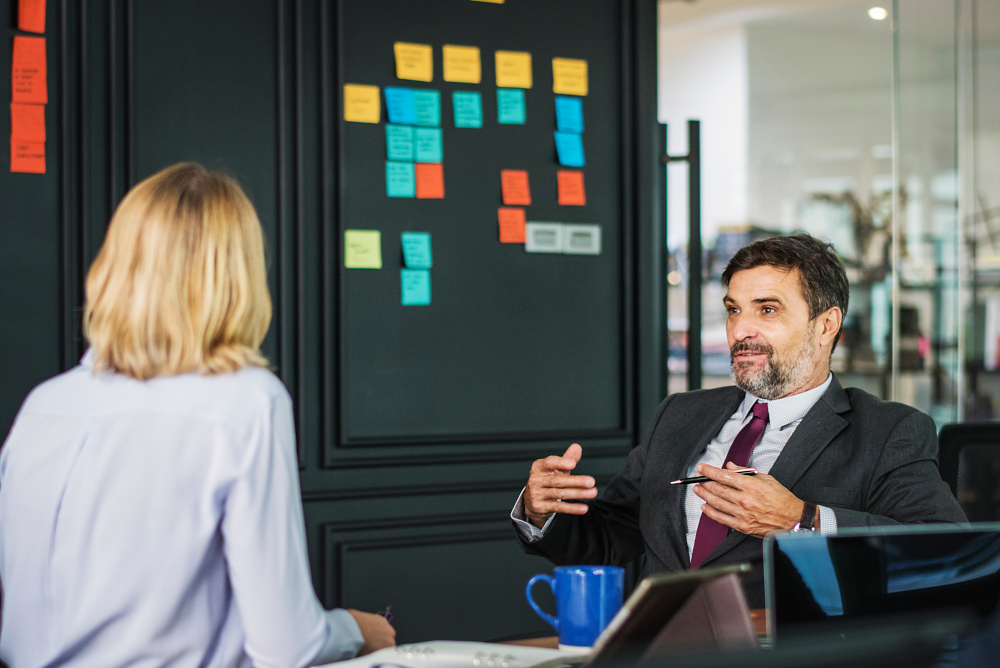 This article is the eleventh of a 12-article series about The Eight Stages of Successful Retained Search. By reading the entire series, you and your search team will learn the overall retained search process, how each role is connected and dependent on the others, and how to most effectively proceed from the first stage to the last.
Finally, we come to the last stage of a successful retained search process, after your client has agreed on a candidate and the candidate has accepted the role. At this stage, both the client and the candidate are happy, and the search is officially complete.
It's understandable if you as the recruiter are now somewhat exhausted—but it's still not the time to sit back and reap the rewards of a successfully placed search just yet. In fact, this stage is ripe with opportunity, namely for business development. There's no recurring revenue in search, so you need to be thinking about what you're going to do to continue building your business. Here are the steps you'll need to take.
Conduct a final review with your client to ask them how you did.
Upon the closing of a search, the first thing you should do is arrange a meeting between you and the client to reflect on how exactly they feel the search went. In this review, you want to gauge your client's temperature, asking primarily for feedback. You're not giving them some kind of customer satisfaction survey—you're asking genuine, open-ended questions. You will have hopefully established a quality working relationship with the client over the course of the project, in which case this ask won't be difficult.
Still, sometimes the feedback you receive here might be tough to stomach. If that feedback you receive is negative, you shouldn't wallow. Rather, use that feedback as a learning opportunity. If your client says, "No, I don't think you did a good job," ask why. This moment is your opportunity to learn from the experience so you don't duplicate it in the future. If you were routinely late to status calls, or if the client reports that they didn't feel as if you understood your methodology or effectively executed on your research strategy, you need to make those critical adjustments moving forward.
What you're hoping for, of course, is that the client is happy with the work you did for them. You want for the client to report that they believe you delivered on what you promised to deliver, identified and conducted a clear methodology and process, and worked your tail off the entire way.
If you have, and if the more constructive feedback they have to share is minimal, this review can double as a springboard, allowing you to do some salesmanship for yourself and your firm. In other words, if you've done a good job—if you've provided real value for your client—this review is a chance to ask for future work, or at the very least a quality recommendation.
No matter what sort of feedback you receive, though, don't let your relationship with your client simply peter out. Either utilize a final review as a chance to grow your business, or use it as an opportunity to grow as a recruiter. The former is a business necessity, and the latter amounts to holding yourself and your team accountable—which is equally crucial.
Conduct outreach to a targeted marketing list as a placement announcement.
Now, there are other steps you can take to grow your business after the completion of a search. Namely, you can advertise your success by way of targeted outreach.
Of course, there's a right way and a wrong way to do this outreach. Many firms blindly blast these kind of announcements to a 50,000-person database—which isn't effective. If you've filled a role for a senior engineer at a manufacturing company, and, somehow, everyone in your database is a manufacturing company in the market for engineers, then great. But it will likely be the case that your database of contacts is much more diverse, spanning different industries, locations, and functions.
With this situation in mind, it's much better to tailor your outreach so it's purposeful. In the strategy stage of your search, put together a list of companies who are relevant to your client's industry. Then, once you've completed the search, reach out to those companies and let them know what you've done. They will likely be very interested—and potentially inspired—to hire your firm.
If you haven't already, make sure you turn off other candidates who weren't hired for the role.
Of course, no search is truly, actually complete until you alert the candidates who ultimately were not selected for the role that has been filled. This step is critical. On top of being rude, corrosive, and unprofessional, not alerting candidates about a position they might eagerly be awaiting updates on is the best way to burn bridges—and in this industry, burnt bridges can devastate your bottom line. Qualified and interested candidates are folks you'll need on your team moving forward, either to fill other similar roles, or to obtain references from. And because most of your candidates are executives, they very well could become clients themselves in the future. And if you're a firm that perhaps specializes in a specific functional area, or a specific industry or level of seniority? Well, consider this step doubly important. You especially can't afford to lose contacts.
Ultimately, with each project, you should be growing your database and improving your skills.
At the end of the day, these are the two imperatives of this stage of a search. For one thing, with every project you complete, you should be getting better. This improvement will happen naturally as a product of practice, but it's also a matter of lending genuine credence to the feedback you receive from your clients in review.
Additionally, though, you absolutely need to use every search to grow your database. Your firm's ultimate survival depends on persistently acquiring more business. The best way to do that? Developing and nurturing your network.
Now, to pursue these ends most effectively, it's best to document and track everything each step of the way. You can do that with software like Clockwork, in which you can document the feedback you receive from clients and update your database of contacts as you nurture those relationships. If your database is up to date and healthy, it will prove a critical resource for you both in your future searches and in your marketing efforts when it's time to send out announcements.
The sort of bottom line here is this: in every search you conduct, you need to finish strong. If you do, and if you don't take your foot off the gas in this stage of a search, your firm will be healthier and more successful in the long run.
---
To learn how The 8 Stages of Successful Retained Search are incorporated and supported in Clockwork, read our support documentation. To see it in action, view this playlist of videos.