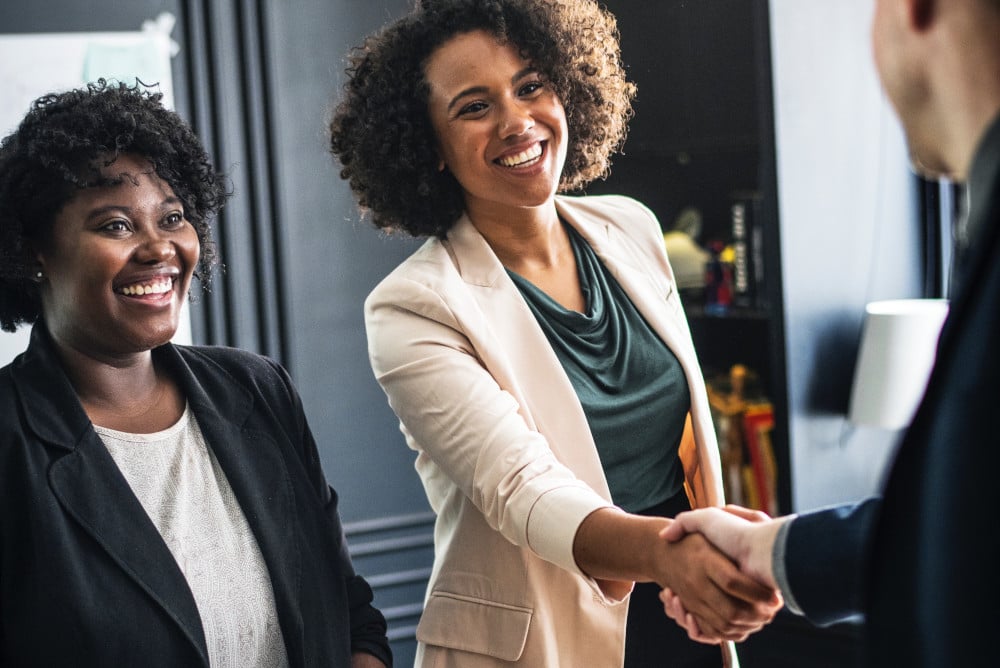 This article is the tenth of a 12-article series about The Eight Stages of Successful Retained Search. By reading the entire series, you and your search team will learn the overall retained search process, how each role is connected and dependent on the others, and how to most effectively proceed from the first stage to the last.
At the decision stage of the search process, the client you've been working with is ready to extend an offer to a qualified candidate. On your end, the hard work is mostly done. You should have, by this point, communicated to the candidate in question everything there is to know about the role—its requirements and responsibilities—and you will have found and assessed high quality candidates for your client through your search and outreach processes. In other words, you will have identified the hard skills and requirements of the candidate and role, in addition to helping the client conduct a softer assessment of the more intangible skills possessed by the candidate.
You've taken care of the more mathematical steps. Now, it's time to let the client do the art.
It's your job as the recruiter to make sure both the client and the candidate have all the information they might need to make an intelligent choice about their future—or at least make sure they understand everything you've already communicated. You might need to "play therapist" to help your client decide what's best for them. And you also can't forget about the other candidates who've been considered for the role.
Here's exactly what this late—but critical—stage of the search process entails, along with what you should keep in mind to play your role appropriately.
How exactly to "play therapist."
As mentioned, at this point, one of your primary jobs is going to be "playing therapist" with your client. But what does that role entail? Ultimately, it depends on a number of factors, such as the role in question, your relationship with the client, and your relationship with the candidate. What you should prepare yourself to do no matter what, though, is seek to help your client think clearly—like, yes, a therapist. Help them understand who in the pool of qualified candidates makes the best fit for their team.
Try putting yourself in the client's shoes: they're preparing to make an emotional decision—one that they've already invested a lot of money in. In fact, the decision isn't just emotional—it's important and tough. But you can be helpful in providing appropriate context to ensure your client's ultimate decision is the right one.
Make sure your client has documented everything, so as they're making the decision, you have all of that readily accessible.
Another thing that you can do as a recruiter to make this final stage of a search easier for your client is ensure they have all the documentation they've compiled over the course of the interview process ready and accessible. This documentation, of course, is important to keep in mind before the decision stage. Your clients should be documenting everything they liked, noticed, or disliked about the candidates they interviewed along the way. Send them reminders an hour after each interview so they can enter that information while it's fresh on their minds. And provide them with software like Clockwork that they can use for that process. The best software will make entries easy to make—with tools like yes/no survey questions, simple text fields, and email reminders—and it will make information easily accessible during the decision stage.
Too often this step is skipped, and key information blends together. When this confusion happens, clients make poor decisions. They make decisions based off factors that are not necessarily germane to their larger goal of landing the most qualified candidate—things like "she had a good presence," or other surface level observations. Instead, force them to measure what they've identified as key requirements.
You won't always get involved with negotiations as a recruiter, but if you do, make sure you know the expectations of both sides of the aisle.
Now, although not standard, you may in this stage also find yourself involved in contract negotiations. How you react and assist in the negotiation process will differ each time, depending on the situation. If it's appropriate for you to act as an agent for the client—and they are the ones paying for your services, remember—you can ask certain questions of the candidate for them, like, "What sort of compensation may you require to make a move?"
From there, your role should boil down to setting expectations. In my experience, back when I was recruiting, it always worked best to stay in that lane. You'll either tell the candidate, "That's too far off," for example, or you'll go back to the client and level with them—let them know that they have to up their offer to get the candidate. Sometimes, in situations like that, you may need to advocate for a candidate, especially if you know he or she is the best one available—the best return on the client's human capital.
Ultimately, you want both parties to be happy and to finalize their decisions. The best way you can do that is by garnering real understanding around what both sides want and need so you can temper expectations and guide the conversation accordingly.
Recruiters also may be responsible for asking for reference checks. If you are, make sure you're asking the hard questions of those references.
Typically, asking for reference checks is something of an "additional service" recruiters are asked to provide. Usually clients conduct these checks directly, but sometimes they ask recruiters. The important thing to remember if and/or when you are asked to conduct reference checks is to ask hard questions. It's an excellent opportunity to learn unique bits of information about the candidate. And if a red flag pops up, you'll definitely want to inform the client about that.
Once everything checks out and the candidate accepts the offer, you complete the last steps.
Once the deal is closed, there are still several important things you'll need to do. First, you'll help the client and candidate identify a start date. You'll want to document everything that is agreed upon, and you'll want to follow up with both the client and the candidate to make sure they do all the more administrative things they need to do.
Then—critically—you'll need to follow up with the other finalist candidates to let them know they should no longer be sitting by their phone waiting for a phone call. The last thing you want to do is leave qualified candidates waiting, as it turns them off and almost guarantees that, if you go back to them about another role, they won't be interested. Seeing as how you likely will want to target them for future roles—such is the case with qualified and interested candidates you establish relationships with—omitting this step is highly detrimental. Plus, it's just a matter of common courtesy.
Rest easy, though—that's the last thing you need to do. Once you've completed your follow-ups, the search itself is complete.
---
To learn how The 8 Stages of Successful Retained Search are incorporated and supported in Clockwork, read our support documentation. To see it in action, view this playlist of videos.