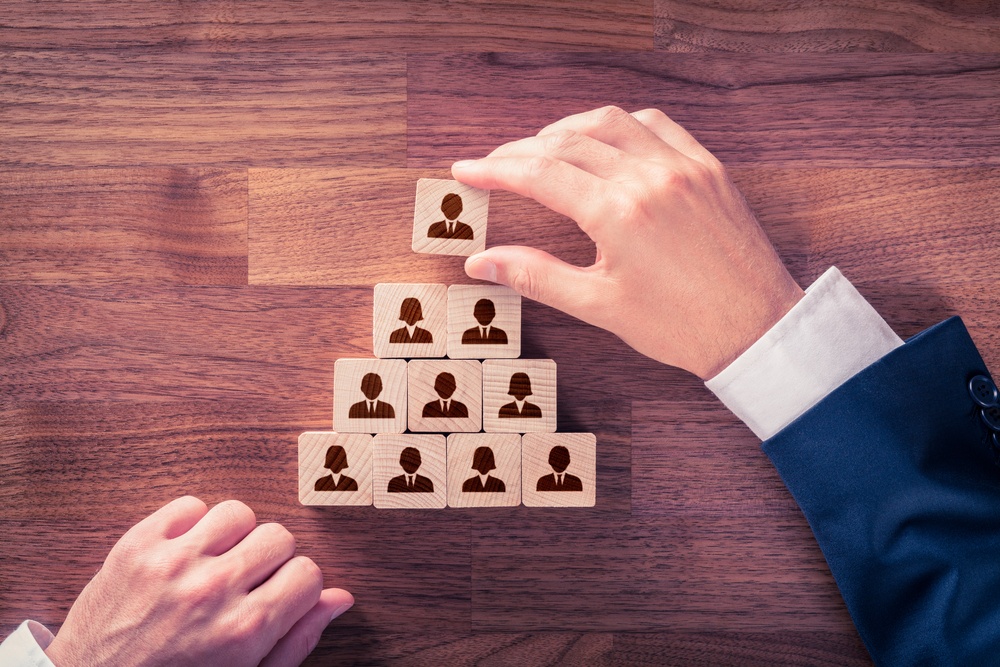 You always learn a lot in your first year on the job. This is true of every job in every industry—and executive recruiting is no exception. In fact, the learning curve in this high-end, high-pressure field is uniquely steep. I know from experience. I entered executive recruiting after a few years in law, some time at an eCommerce startup, and a short stint at Merrill Lynch. When I was recruited to join my first executive search firm, I didn't even know what executive search was. But I was intrigued and impressed by the people I spoke with, so I proceeded to dive in head first.
I spent five years at that firm. In that time—but in my first year, specifically—I learned so many important lessons about how to conduct searches correctly, and about what's actually required to succeed in this field. I leaned on those lessons when starting Clockwork Recruiting, and to this day, I consider them essential.
Lesson 1: This, truly, is a high-stress business.
This was the first lesson I learned: search is savagely stressful work.
The primary reasons are: 1) there's a lot of money on the line; 2) client expectations are high, as they need a new executive team member and there's a lot riding on finding the right person; 3) clients are often themselves stressed about completing a search quickly and successfully—and that stress inevitably infects the recruiters tasked with completing the search.
Also, generally speaking, the people search firms work with—C-level executives, board members, investors—hold themselves to a very high level of professionalism. They hold certain expectations around performance and results. If you as a recruiter are not prepared to operate on that elevated level, things can quickly go bad.
In my first year, I saw how it pays for recruiters to enter into new partnerships with the demeanor of a high-level consultant—focusing obsessively on the goal at hand, and what, logistically, will be required to complete it. It's a matter of mindset.
Lesson 2: You need a process.
Accordingly, it's critical when working with a client to establish and abide by a transparent and proven process. This is how executives in all industries operate, and it's paramount to success in this particular field.
Ultimately, this amounts to setting a strategy for how a given search should best be completed and then using that strategy effectively. This is critical because your process will prove the foundation atop of which you'll conduct efficient searches. It also doubles as a mechanism for mediating potential client concerns, getting ahead of them, and collecting what will prove to be evidence that you're operating correctly.
If you have a process from day one—and you stick to it—your client will always know what to expect, and you'll always be prepared with analysis, recommendations, and proof that you're providing the sort of value you promised initially.
This is a big part of what separates effective recruiters from non-effective recruiters. It's what separates those who are experts from those who don't really know what they're doing. The latter group, as I saw in my first year, is generally more stressed and less successful.
Lesson 3: You need to get sign-off and buy-in from the client on everything you're doing.
Equally important, however, to your success as a recruiter is working from day one to ensure you and your client are aligned on the expectations for the outcome of the search.
Underperforming against a client's potentially unreasonable expectations is a quick way to tarnish your reputation. What's important at the end of the day is that your client is pleased with the work you've done for them. If you're not aligned on expectations, and you don't ultimately provide what they're hoping for, this won't be the case.
I learned in my first year to establish specific and mutually agreed upon goals and next steps with clients. Confirm exactly what sort of candidates they need. Document all of that information, and then ensure that your client signs off on it. If you work in accordance with those goals, next steps, and insight moving forward, it will eliminate the opportunity for disappointment, confusion, or frustration down the road.
I learned the hard way that if you don't do this—even if you present candidates you feel confident in—you open yourself up to surprise and dissatisfaction.
Lesson 4: Get involved with as many aspects of search as you can early on.
As a young recruiter, another critical lesson I learned was the importance of involving myself in every single aspect of the search execution process to really understand it.
This includes getting contracts signed, preparation, formatting resumes, doing research, communicating process and expectations with clients, and speaking with candidates. The more recruiters understand what's required in a search, the better they'll be able to collaborate with clients to place candidates, and the more confident they'll feel about simply doing their job.
Too many young recruiters skip this, believing that if their job in their firm is to find candidates, that's all they need to know. But the art of search is, ultimately, the concert of disparate parts. To be a truly great recruiter, you have to know how these parts work in conjunction with each other.
Lesson 5: You don't have to have all the answers.
Finally, a big turning point for me was when I realized I didn't need to know all the answers all the time.
It's okay if, in response to a client question, you respond with, "I don't know. Let me get back to you once I have that information." Giving myself that sort of relief was key to reducing the stress of working on a search—you don't have to be perfect or superhuman. But it also proved more conducive to success. It's always better to take the time to provide the client or candidate with information that's correct as opposed to information that's delivered on the spot but proves misleading. This, again, is true in consulting and law, and it's true in recruiting.
If you get caught giving the client information or advice that's wrong or misleading, it's hard to earn back that trust.
At the end of the day, looking back, these lessons were critical to my ultimate success as a recruiter—but internalizing them also helped me grow more generally as a professional.
They amount to lessons in conducting your work with professionalism and integrity, honesty and prudence. Those are good values to hold dear no matter what industry you work in. It just so happens that in search, they're key to sustained and continuous success.