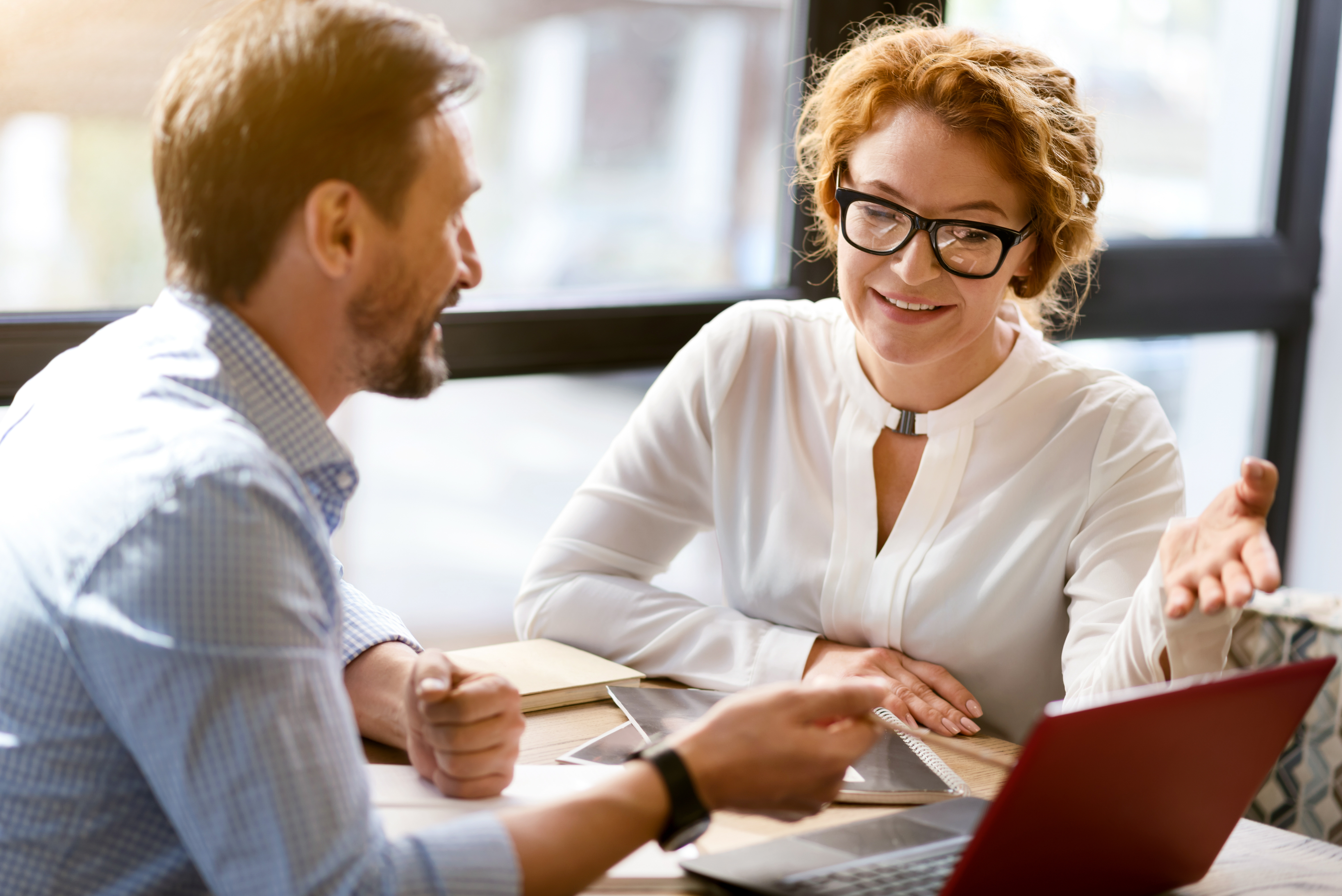 When companies fill leadership roles, there's a lot riding on their decision. That's why they turn to the expertise of Executive Search firms. Yet, not all search firms are created equal. Assuming the company found a few firms who specialize in the type of search needed in the geographical location of the role — what then? How does the company make the best decision of which firm to use? Word of mouth? Name recognition? Maybe.

All things otherwise being equal, the defining factor for choosing the best firm comes down to the search process.
While Clockwork was designed by former Executive Search professionals specifically for the retained search model, it is also designed with their clients in mind. Over the years, we've talked to many companies who use Executive Search firms and the overall feedback we get is fairly consistent. Most companies say they prefer more involvement and updates during the search process so they can be sure they're being presented with the best candidates for their role.
Indeed, clients who collaborate with firms using Clockwork's online executive search platform have been buzzing about their game-changing experience.
Why? Here are the top three reasons we've heard clients prefer partnering with firms using Clockwork:
1. A window into the search process
Transparency is the foundation Clockwork was built on and the biggest differentiating factor between it and other search software options. A lot of time, money, and effort is spent on an executive search, and clients want to know they've made a good investment. While our search firms have full control over exactly what data their clients can see at any given part of the process, Clockwork is designed to provide a window into the search process so clients can have confidence of how much progress has been made and who is being considered.

Instead of waiting for status calls or reports via email, clients who use Clockwork appreciate having 24/7 access to their search via the online portal. At their convenience, they can see profiles, notes, resumes that have been shared by the recruiters. Of course, this 24/7 access doesn't replace status calls, but offers confidence and continuity in the overall search process.
"The Clockwork platform is great. It saves so much pain for people like me. Search firms tend to either be hesitant to share any candidates that they haven't fully vetted, or they just sling resumes for anyone they come in contact with. The Clockwork platform gives me the visibility into who's in the process along with the full context that it might be an early read with more work to be done. This is the best of both worlds. Moreover, it allows for seamless communication amongst the recruiters, my HR team, and my Hiring Manager, and there's a huge amount of value in this."
Jason Pistulka, Asurion
2. More involvement produces better, faster results
Years of experience (and the data to back it up) has taught us that searches produce the best results when there is ongoing collaboration and input between firm and client.
Clients on Clockwork value that they not only have the ability to see what's going on, but can be involved too. At their convenience, clients can add notes to profiles, comment on the recruiter's notes, or update the status of a potential candidate to advance them or remove them completely. Check-ins become even more meaningful when they've already had access to what is happening in the search. It speeds up the process and produces better results.
This ability to provide input also means clients can be confident they're always on the same page as their recruiters. Access to the most current Job Description, Search Strategy, and Target Companies are all available in one place, making it easy to calibrate and ensure both parties are aligned.
"Kudos to these guys at Clockwork. What a gem of a tool. The strategy tab allows us to control where we look. This is so convenient and transformative."
Michael Pilnick, First Advantage Corporation
3. Gaining valuable insights
The final reason many clients applaud Clockwork is that it gives them valuable insights into their search. Interested in hiring for diversity? Wondering how many candidates come from a certain industry? Clockwork allows recruiters to customize their data and share it with clients on the Project Dashboard. The straightforward visual interface reassures clients that the search is considering factors that are most important to their organization.
Firms can also easily share details about the search progress so clients can see how many people are in the pipeline, how many candidates have received outreach, and where the search's focus is at any given time in the process. These insights can quickly uncover any issues and help keep the search on track and successful by ensuring clients and recruiters have the information they need to be able to pivot when necessary.
"This is a very clear, easy to use and compelling platform. Never seen anything that compares to Clockwork from another search firm."
Tarang Amin, RB/Schiff Nutrition International
Want to learn more about how Clockwork can help your firm exceed client expectations? Make an appointment to talk with a specialist.