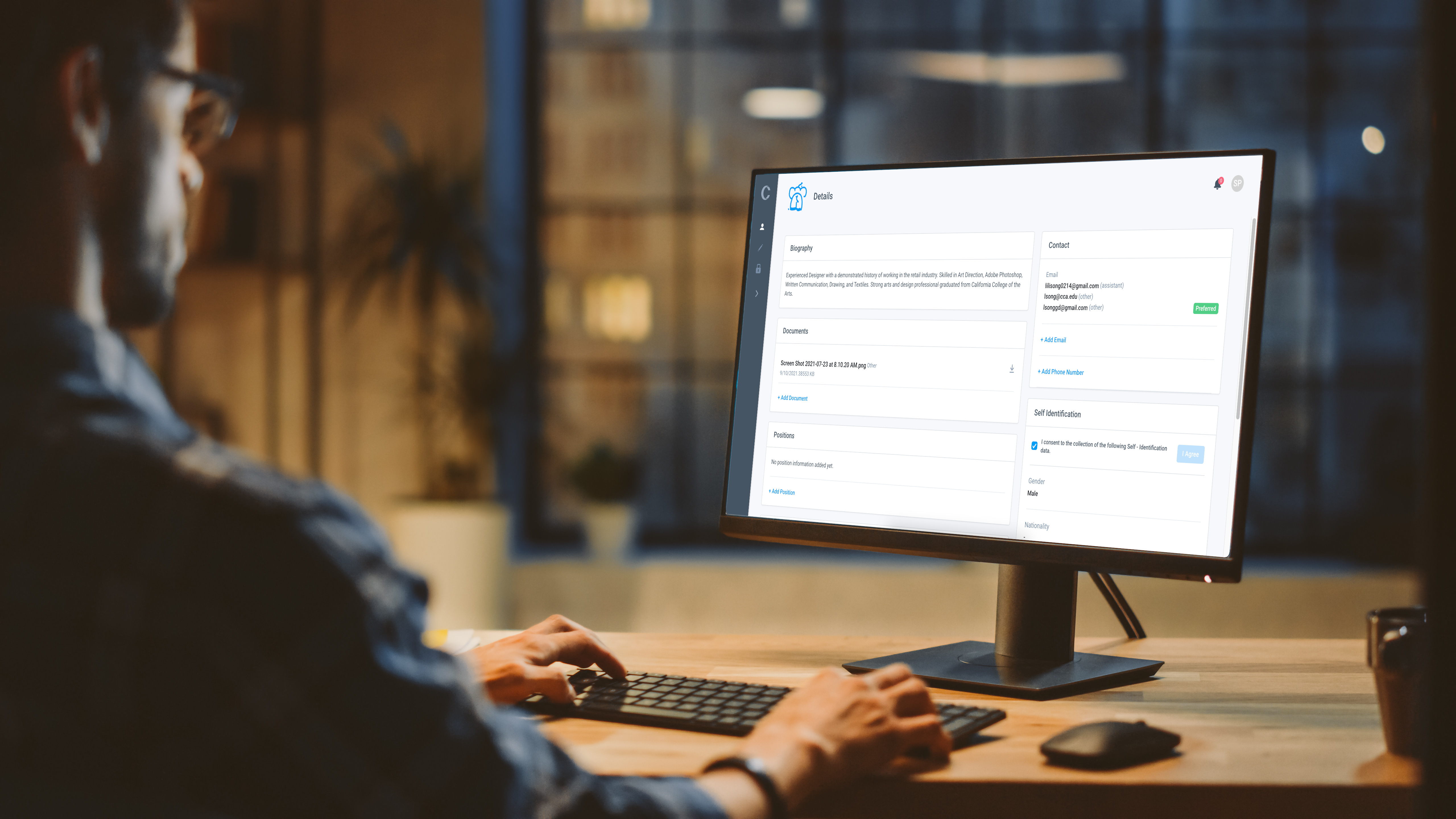 Data privacy laws enacted in recent years can be challenging for many businesses operating online, but they add an especially difficult complication for Executive Search firms. In a field that relies heavily on passive candidates to fill critical positions, there are multiple hurdles search firms now face to not only obtain candidate information, but also to obtain the candidate's permission to use that data.
If your database contains any candidates from the EU, California, or Canada, your firm may be at significant risk. For example, according to the GDPR website, fines are, "...designed to make non-compliance a costly mistake for both large and small businesses." Indeed, depending on the severity of the infraction, it could result in, "...a fine of up to €20 million, or 4% of the firm's worldwide annual revenue from the preceding financial year, whichever amount is higher."
In response to the complexity of these laws and regulations, Clockwork developed a Candidate Portal within our online platform that is specifically designed to help overcome these challenges. Using the Candidate Portal helps ensure your firm stays compliant with recent privacy laws including GDPR, CCPA, and CASL.
Candidates Control Their Personal Data
First and foremost, the Candidate Portal provides candidates access to view and manage their personal information contained within your firm's database, as well as giving them an easy way to grant permission to use that data. It also gives your Firm the ability to provide Candidates who fall under the various Privacy Laws the option to request to be removed completely from the database. This requirement is at the center of each privacy law.
Simply invite candidates to create their own Candidate Login within Clockwork, which grants them access to the information you have on file. Once a candidate has created their login, two important things happen. First, they will be prompted to provide permission to have their data used by your firm. Second, the system starts tracking all of their activity to be in compliance with any potential future audit requirements.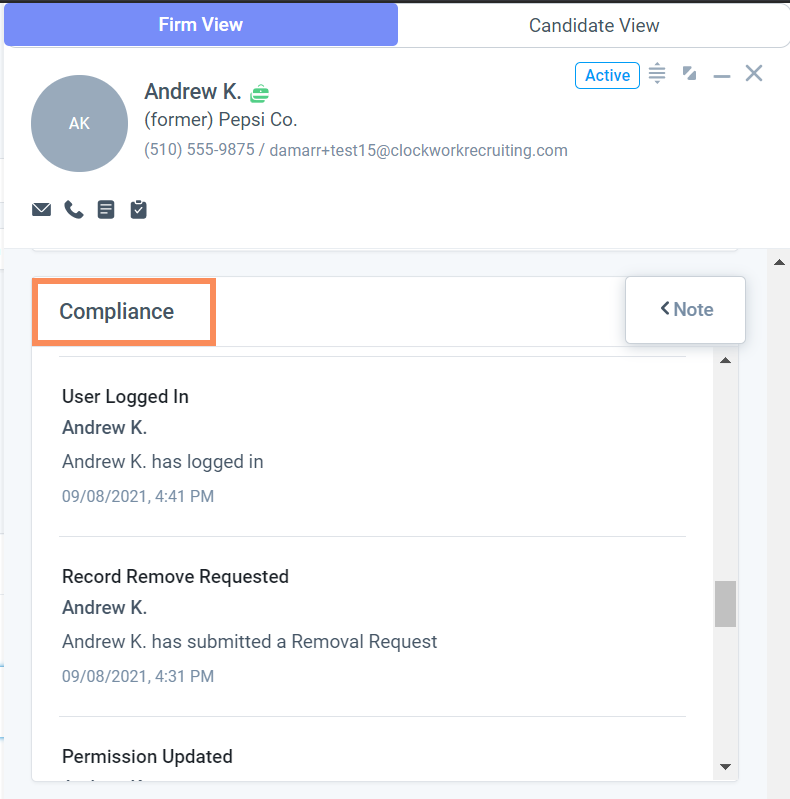 Whenever candidates update their information within Clockwork, you are notified. In a simple interface, you can see what information was added, changed, or removed. Depending on what that information is, you can choose whether to accept those changes into your database.
Protect Your Firm Against Accidental Violations and Resulting Fines
The Compliance Tab within the Candidate Portal provides your firm the information that shows if you are compliant with Privacy Policy. Automatically populated by the Candidate Login Email Invitation process, the Compliance Table provides you with information including:
Compliance Notice Subject Line
Sent Date
Total Sent
Delivered
Opens

Clicks
Bounced
Dropped
Spam Report
Deferred
You can sort the Compliance Table by Date and Subject Line, as well as download it.
The Candidate Portal also has automated processes in place to safeguard your firm when a candidate requests to be removed from your database. Once a removal is processed, the candidate's record will be scrubbed so only the person ID remains.
You can still open the person panel to see the projects the candidate was on, but rather than see personal information, the only information left to be seen is the person ID and its relationships to Projects, Deals, etc. That way, if anyone inadvertently tries to add that candidate back, the system will block the action and notify you that they've previously requested to be removed.
Secure Yet Flexible
The beauty of Candidate Portal is that the data you collect is secure, compliant, auditable, and easily searchable — but at the same time flexible enough to fit your Firm's process.
Using Custom Fields, you can customize what data is requested from Candidates while giving a means of obtaining their permission to collect and use it. This way, your firm can collect the data that matters most to your firm and your Clients, such as diversity, compensation, relocation, or any number of other options.
The bottom line is that Clockwork's Candidate Portal can give your Firm the peace of mind that you are operating securely within today's Privacy Laws. Contact us to learn more about how it can help your Firm.