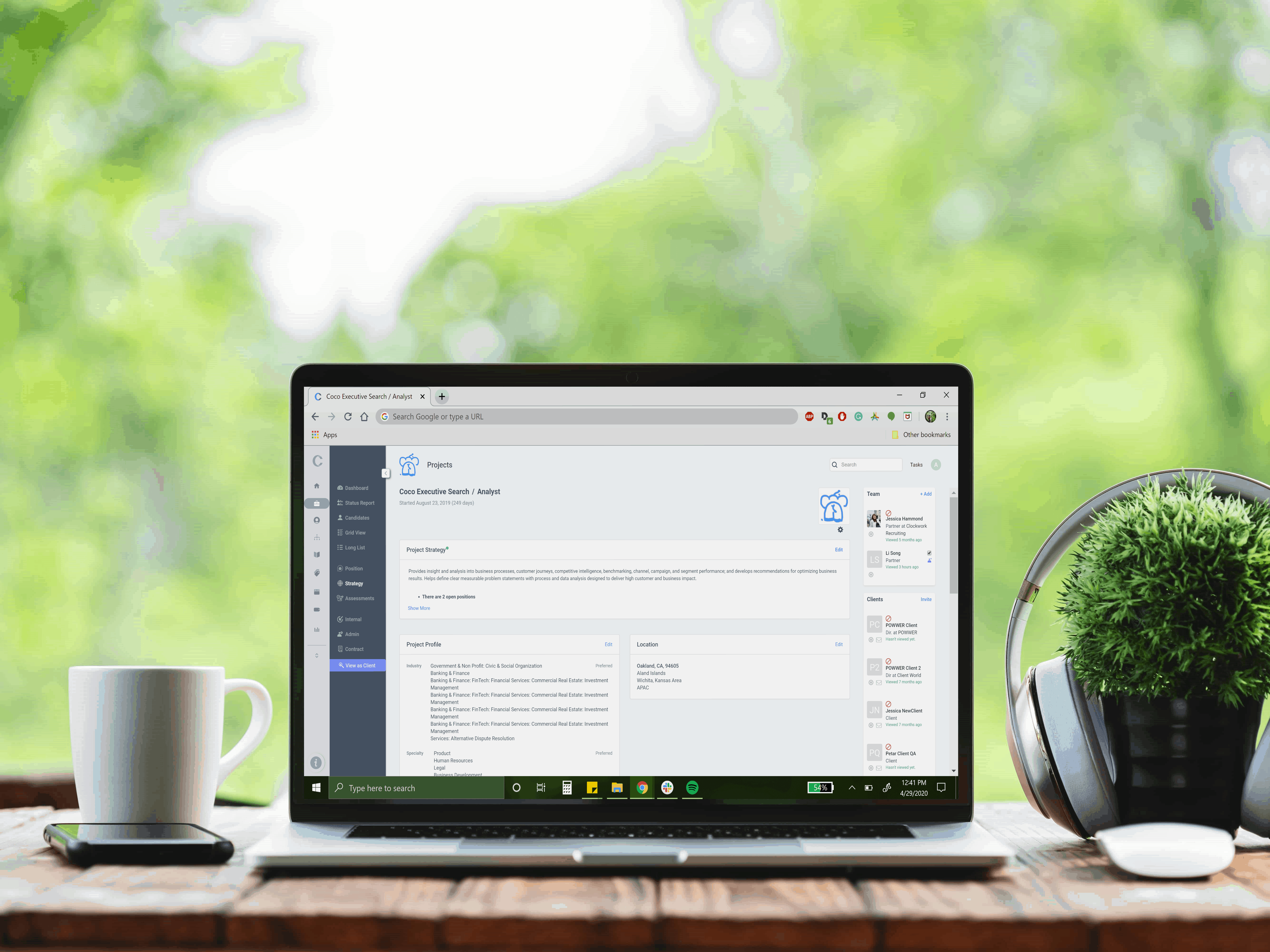 Before your search firm can even begin to execute an efficient search project, you need to develop a solid search strategy first
.
Your search strategy is the foundation upon which the project
is based
on and it's the roadmap you and your team will follow
.
Now using the full range of capabilities that the new Strategy View offers in Clockwork, users can create a thorough search strategy alongside their clients that will guide the project from start to finish
.