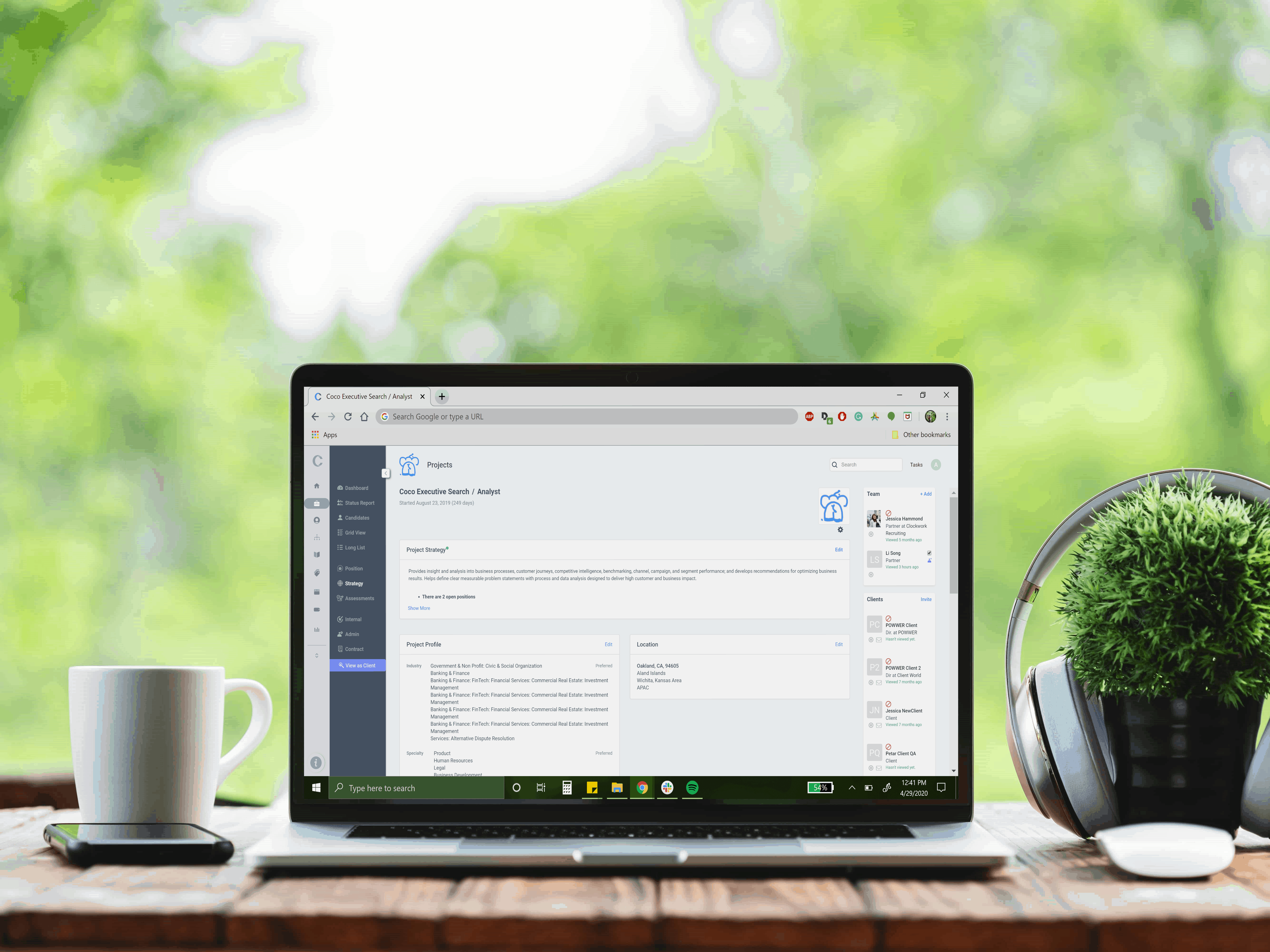 Before your search firm can even begin to execute an efficient search project, you need to develop a solid search strategy first
.
Your search strategy is the foundation upon which the project
is based
on and it's the roadmap you and your team will follow
.
Now using the full range of capabilities that the new Strategy View offers in Clockwork, users can create a thorough search strategy alongside their clients that will guide the project from start to finish
.
Outline Critical Strategy Details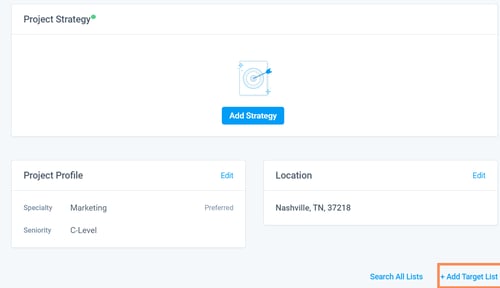 Once you navigate to the Strategy View within a project, you'll find a designated location to document your project's strategy where you and your client will start to lay out the parameters of the search
. This includes details on who to look for, where to look for them, and how you're going to look for them.
This is also where you can outline profile data such as industry, stage, revenue, location, etc. To top it all off you can even attach
multiple
documents in this section to provide added context and keep your team on the right track
. For more help on getting started with your search strategy and setting expectations with your client visit our blog article on the Best Practices for Setting an Executive Search Strategy.
Create Target Company Lists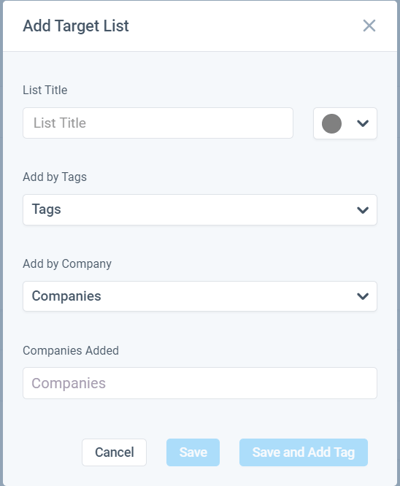 The Target List feature within the new View Strategy provides you the ability to create a list of target companies where you want to source candidates from
.
Using the companies already located in your company database, create lists based on relevant factors
pertaining to
your search such as size, region, industry, etc
.
Leverage Tag Capabilities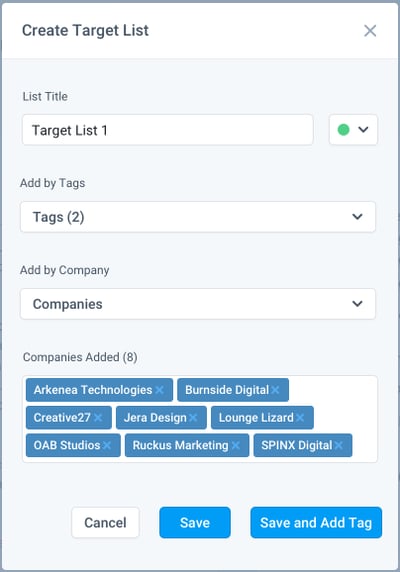 When you create a Target List you can add companies one by one or using the tags associated with the company's record in your database
.
All the companies added will be
automatically
tagged with the name of the Target List so that you can reuse these lists for other projects
.
Track Your Target Market Coverage

Search within a particular Target List or
all of
your Target Lists to start sourcing candidates
.
You'll
be taken
to the People search page where you can add past or current candidates from those companies
.
As you start to add these candidates to your project, you will see these numbers populate into the corresponding sections in a Target List to reflect your coverage of the target companies
.
Manage Client Visibility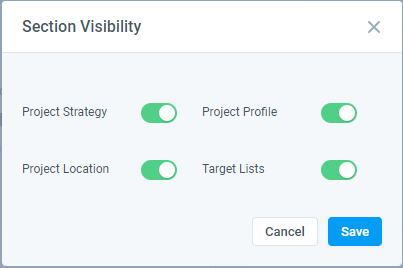 Only show your client what matters by making certain sections visible or hidden. This can
be done
through the section visibility toggle.
Every successful search project starts with a complete search strategy.
Using Clockwork's new Strategy View, you can outline high-level project details, create target market lists, and more in a single location that you and your clients can
easily
refer to
.
Learn more about the new Strategy View by visiting Clockwork's Support Site or by visiting the support articles listed below
.