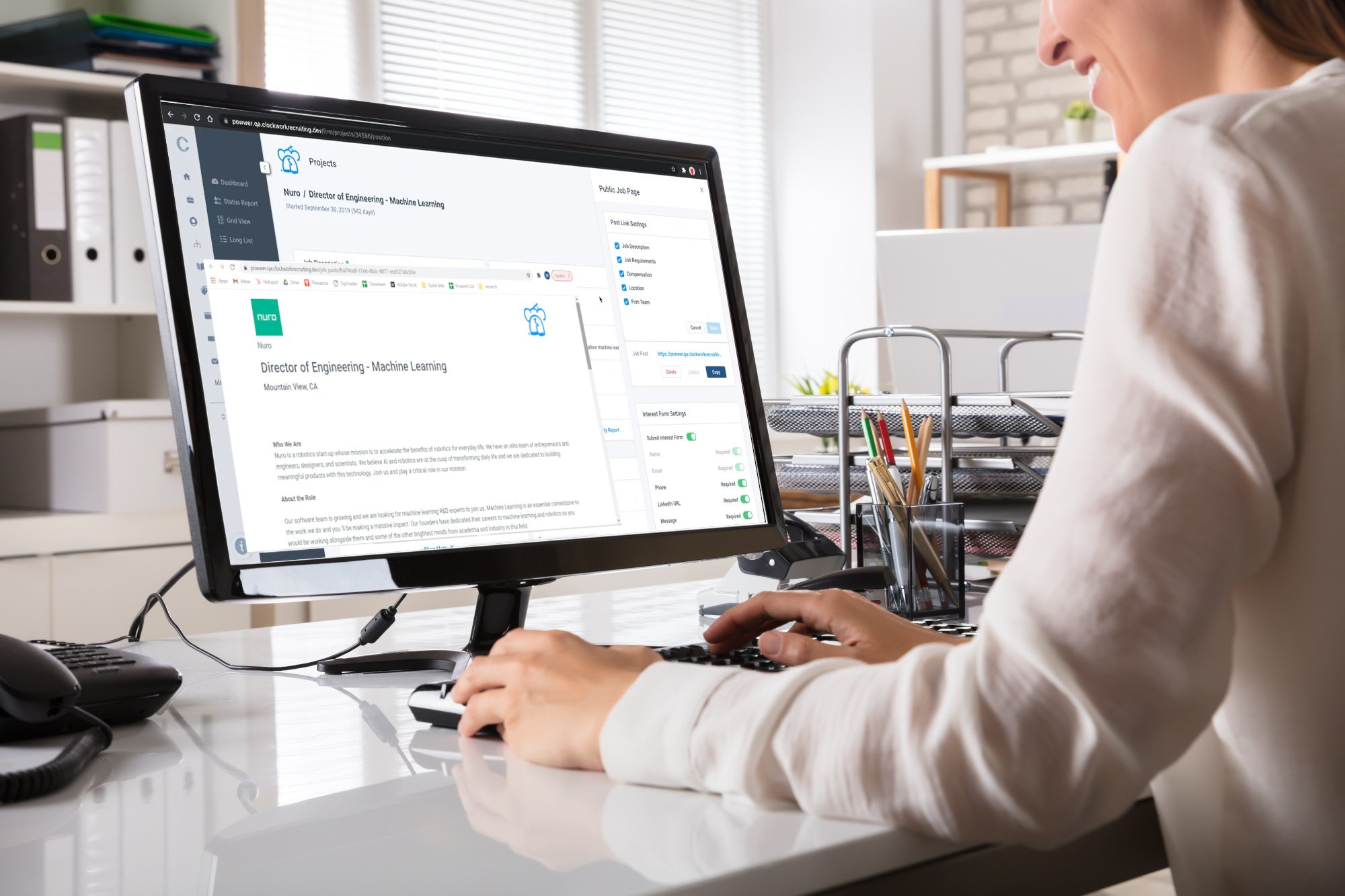 With Clockwork's Job Posts feature, you can now create public job posts from within projects in Clockwork. With a few clicks, this optional add-on allows you to easily generate a public URL for a job post that automatically pulls specified information from your project. Once the job post is created, you can also include a form that allows candidates to submit interest.
Simplify Your Job Posting Process
For a flat annual fee, you can
enable this feature
for all firm users, and job posts can be created for each project you manage in Clockwork. You'll no longer have to spend time manually pulling project data to put into an external job posting system, or import candidate data from external job post submissions.
When the feature is enabled, each project will have a link to the
Job Post Panel
, which allows you to select the project data you want included in the post.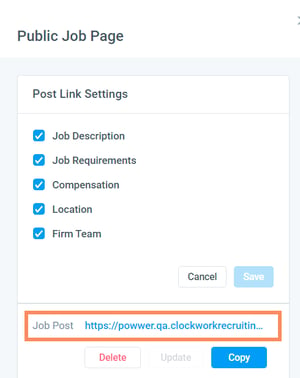 Once the selections are confirmed, you can generate a link to the job post page which you can use on your website, social media account, and/or in correspondence with potential candidates. The job post includes the Client logo, your Firm logo, and all of the information from your project page that you specified to be included.

If, after creating the post, you need to change any of the settings, you can come back to adjust them at any time. Additionally, if you change any of the data within your project (e.g. description, requirements, etc.), those changes will be automatically pushed to the job post.
Capture Candidate Interest
Once a job post has been generated, you have the option to create a
Submit Interest Form
that allows interested candidates to send you their current information and resume.
Just like the job post, you control what fields are required upon submission (with the exception of name and email), which can be adjusted at any time.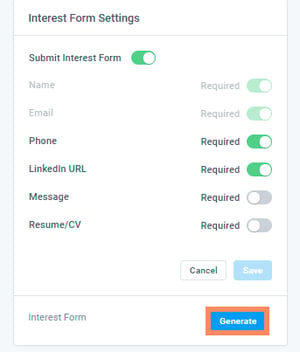 When the form is created, a Submit Interest button will appear at the bottom of the job post. When someone fills out the form, Clockwork immediately checks to see if that candidate is already in your Firm's database. If they are, the interest submission is automatically noted on their profile; if not, a new candidate profile is created and the submission is noted. In both cases, every member in the Firm's Project Team receives email, push, and in-app notifications that interest has been submitted for a project.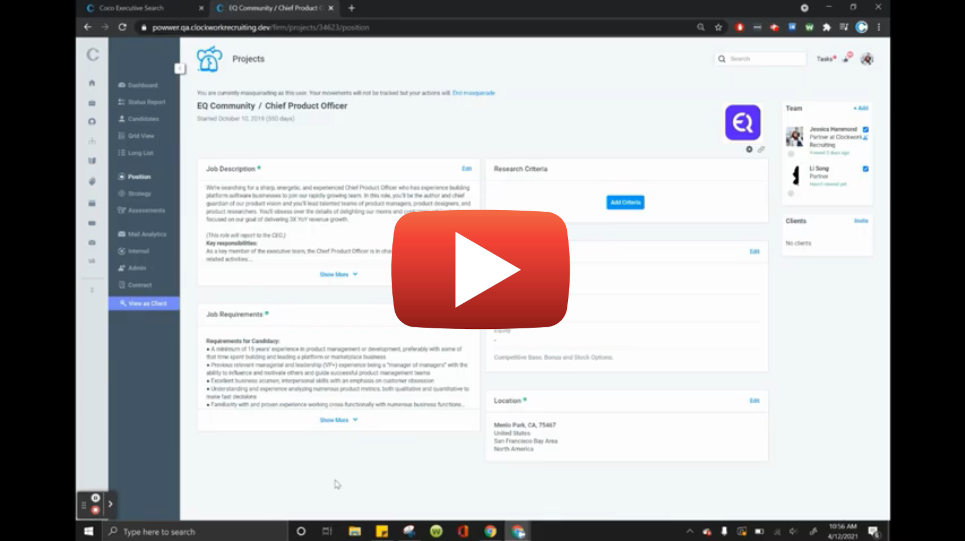 If you are an existing Clockwork customer and would like more information about adding the Job Posts add-on for your Firm,
click here
.
If you are interested in finding out how using Clockwork can help your Firm better reach its goals,
contact us
to schedule a 15-minute introductory meeting.