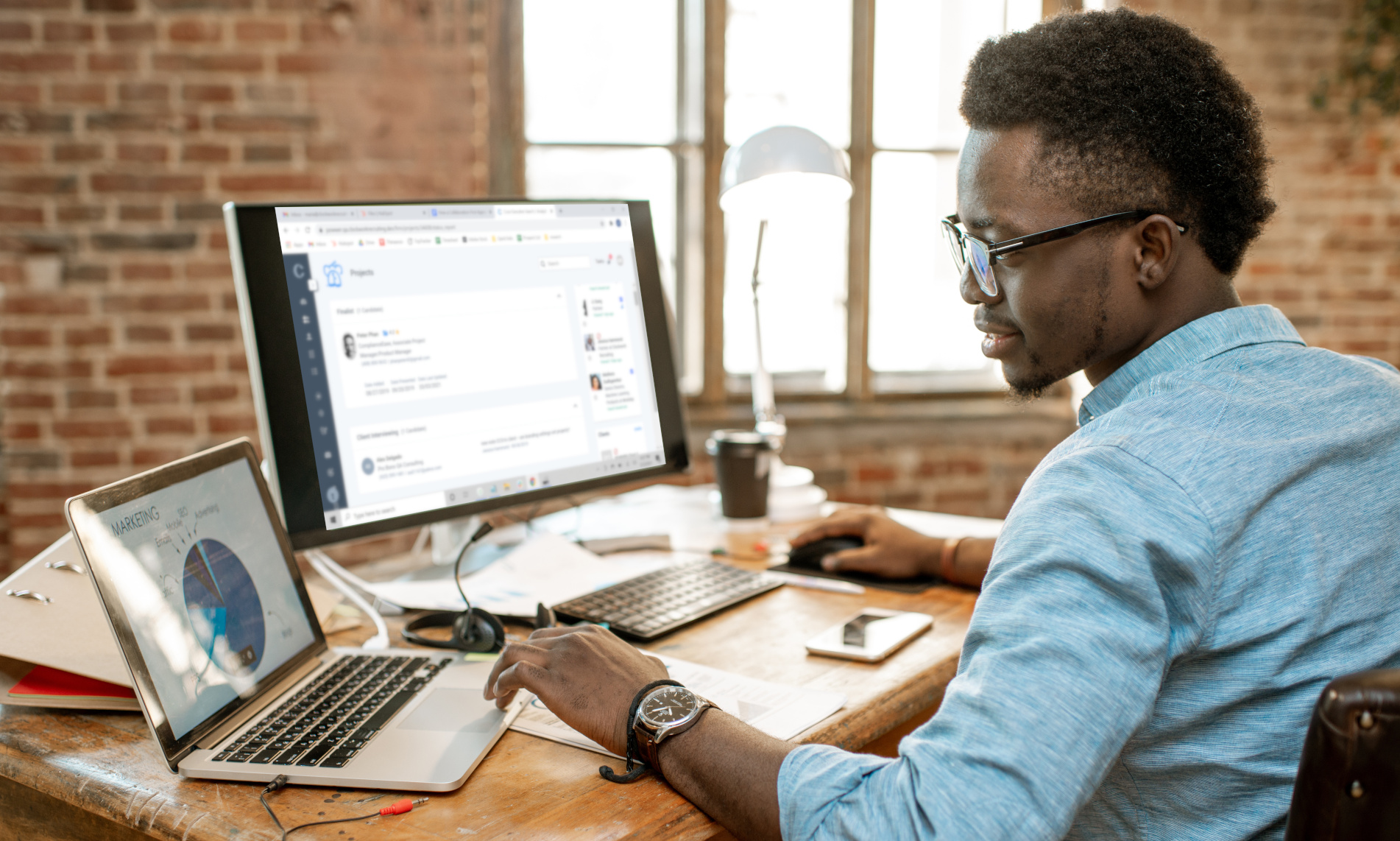 Here at Clockwork we often extol the virtues of client collaboration. In our Executive Search Performance Benchmark Report, we can clearly see that projects with online client collaboration have a 21% greater chance of ending with a successful placement. We've come to consider it as self-evident that collaboration is better.
Yet, when you peel back a layer there's even more value to collaborating. It's not just better because the client is kept in the loop, expectations are set, and possible missteps are avoided. The search team actually does better work too!

A number of scientific studies have shown that humans work harder when we know other people are watching our progress. It makes sense that in a collaborative project we hold ourselves to a higher standard. Executive search is no different.
When we work on our own, we often take the path of least resistance.
And why not? If we know no one is going to see our work, does it really matter how we get to the final product?

I'll use filing my taxes as an example. Throughout the year, I haphazardly toss my receipts and tax-related documents into a file, knowing that I'll get to them later when it's time to do my taxes. Since I'm the only one who's ever going to look in that box of receipts, it doesn't matter much if it's a mess. Right?

The problem arises at tax time when I'm in a rush and digging through a jumble of unorganized documents to find what I need. Had I simply taken an extra minute throughout the year to organize things, it would be a lot easier and would take less time. Even worse, in some cases sifting through cluttered documents causes me to miss something important, which can have a negative impact on my tax return.
Unfortunately, this unorganized approach is a common problem in executive search.
Often we just throw data, profiles, resumes, notes, etc. into our system without giving it much thought. There can be all sorts of errors, from misspelled names to out-of-date information. "We'll clean it up before the client sees it", we tell ourselves. But when the time comes to run a report for the client, we find ourselves in a panic. We are faced with a problematic and time-consuming hunt for the information we need. And all too often, we miss some important information or overlook an error, causing the search to suffer and result in a less-than-satisfied client.

I argue, the real genius behind Clockwork's 'collaboration-first' approach isn't just keeping the client in the loop; it's about recognizing our human nature tendency to cut corners when working alone, and building a system that takes it into account. Because you know the client will be seeing your work, you and your team are motivated to keep your projects organized, accurate, and up-to-date as you go. And when report time comes, the work is practically done for you.

We're often asked at this point, "Can the clients see everything?" Of course not. Clearly, surveillance style reporting of every coffee break is too much. But zero visibility until the 11th hour when the report is due is too little. With Clockwork, you set how much you share and when, throughout each project you run. While it's 'collaboration-first', the software still fits you, your style, and your unique process.

Back to my taxes...