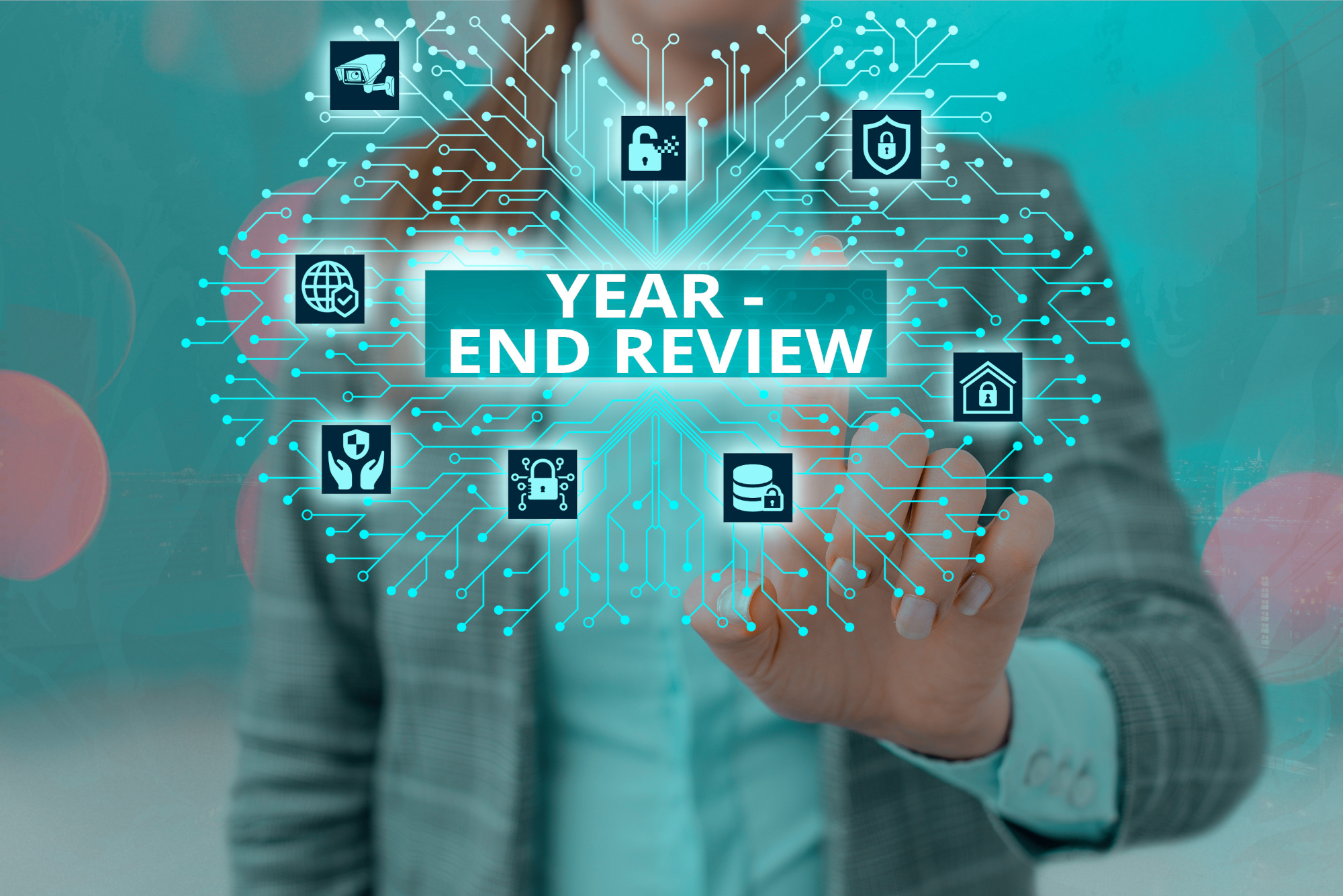 2020 has been challenging in many respects, and we've all had to adjust to changes throughout the year. One thing that hasn't changed is Clockwork's commitment to continually upgrading our users' experience. Throughout the year, our team has been busy developing new and improved solutions that give our users more power with less effort.
As this year comes to an end, I'd like to look back at all our product releases over the last 12 months. Each and every one was designed to improve how executive search gets done.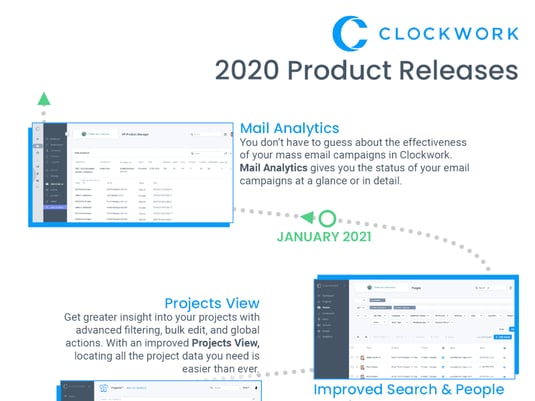 Click the above image for a full overview of our 2020 product releases!
Your search process got a whole lot easier
Clockwork was founded on a methodology that supports every stage of executive search. While the methodology is sound, our team is constantly looking at how to increase the efficiency of your search process. In 2020, we introduced the following improvements to save your team time and effort:
Bulk Edit — As your firm grows, so does your data. Our Bulk Edit feature makes it significantly easier and faster to keep your people data clean and up-to-date.
Improved Search & People Database — With new custom fields and advanced search technologies in place, our People Database and Search functionality are more powerful than ever.
Tags Improvements — Filter your data to quickly view the specific Tags you're looking for.
Auto Pin Notes — Tired of searching for critical information? Simply use Auto Pin Notes to keep your team on track by automatically pinning the most recent and relevant information to the top of the notes thread.
Activities Panel — Now you can create, edit, or delete Tasks anywhere within Clockwork. Whether you're at your desk or using your mobile device on the go, the upgraded Activities Panel Task function keeps you and your team on track.
Deals Panel Micro App — The improved Deals Panel lets you review and edit data and notes all in the same view without losing your place in the Deals Browser.
View and leverage your data from a fresh perspective
Data is the life-blood of successful search, and how that data is utilized can be the difference between good and great search firms. We've added the following new ways to gain insight and leverage your data:
Projects View — Get greater insight into your projects with advanced filtering, global actions, and more. Our improved Projects View simplifies how you find all the project data you need.
Strategy View — Now mobile-ready and completely revamped, our streamlined Strategy View better leverages your past work to create more effective search strategies.
Mail Analytics — You don't have to guess about the effectiveness of your mass email campaigns in Clockwork. Mail Analytics gives you the status of your email campaigns at a glance or in detail.
More control within your reach
We know every firm has its own skills, expertise, and process that makes it unique. That's why we built our software to offer the most flexible and customizable platform in executive search. This past year, we added and upgraded the following customization and integration options:
Advanced Custom Reporting — With even more customization options, we've simplified how you produce branded reports that feature the specific information your clients care about most.
Deals Custom Fields — Whether tracking prospects, investors, or referral partners, Custom Fields on your deals helps you keep your pipeline enriched with the data you care most about.
Status Report Settings Improvement — Easy to use yet robust in options, our Status Report settings gives you even more control over what your client can or cannot see.
Clockwork Premium API: Candidates — You can now leverage and sync project-specific candidate data across multiple platforms using Clockwork's Premium API.
Enhancing Clockwork's secure environment
Not every improvement is visible to our users, but one of our founding principles is based on increased transparency. Here are some of the ways we've continued to make Clockwork a secure and reliable platform:
Improved Identity and Access Management — Clockwork offers greater security and access management to our users with the implementation of AWS IAM technology.
Deals Browser Micro App — Using a new micro app technical strategy, Clockwork now has a faster, more reliable, and more agile Deals database.
Let's hope 2021 brings everyone growth and prosperity. You can be sure Clockwork will always be working towards new ways to support you in creating your best year yet.