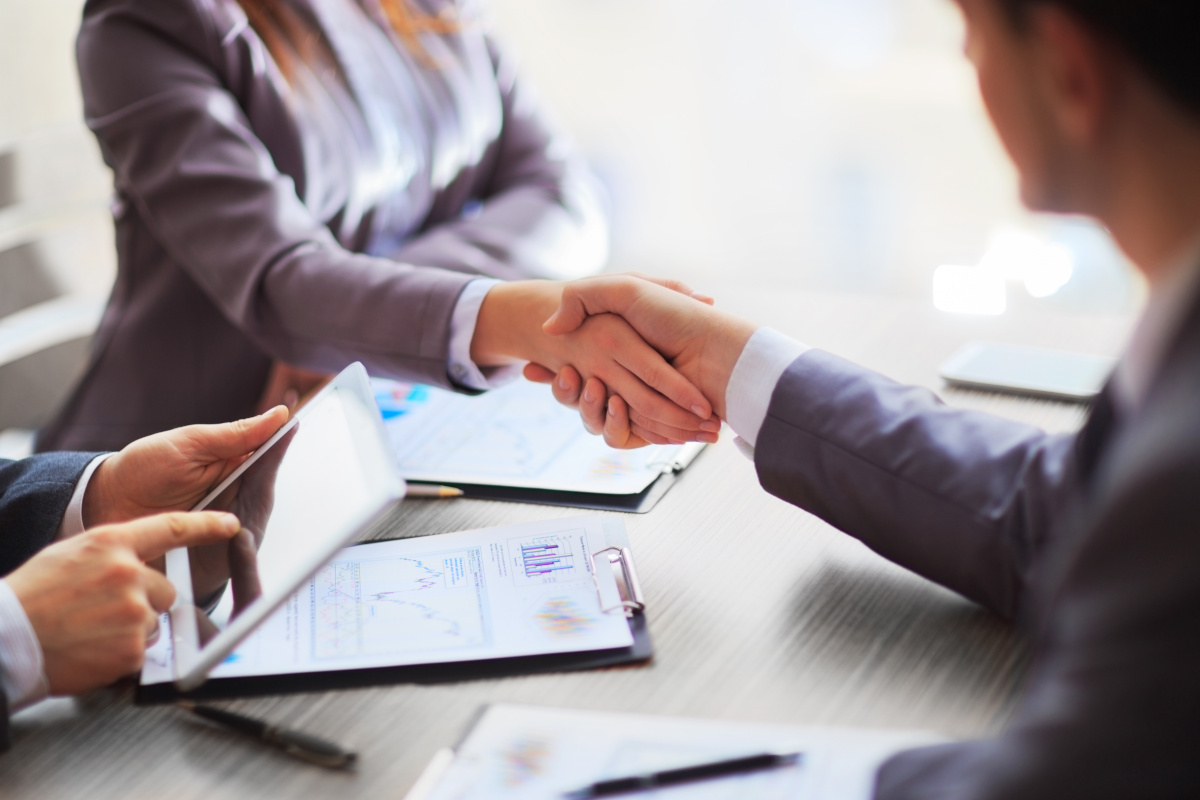 One of the most important aspects of winning work is the ability to show your potential client why you are the best search firm for their specific needs. Being able to quickly pull relevant project data, demonstrate past wins, and create a visually compelling pitch deck is key to successfully closing deals.
With a few easy steps, Clockwork allows you to create quality pitch decks quickly and confidently.
Step 1: Input Quality Data
The functionality of Clockwork is only as good as the data you put into it. Good data in equals good data out! In other words, the more detailed you are with the data you enter into Clockwork, the better your pitch decks will be.
When you set up a Project in Clockwork you're required to enter certain details about your search, including industry, specialty, and seniority of the role. Additionally, you can input data for optional fields such as company size, revenue, investors, and funding stage.
Now imagine you are asked for a list of all placements you have completed for companies with 500 or less employees with over $100M in revenue. If you had only entered the required project data, you might struggle to pull relevant data from your past projects. However, if you put this data in at the start, this request would be simple to fulfill.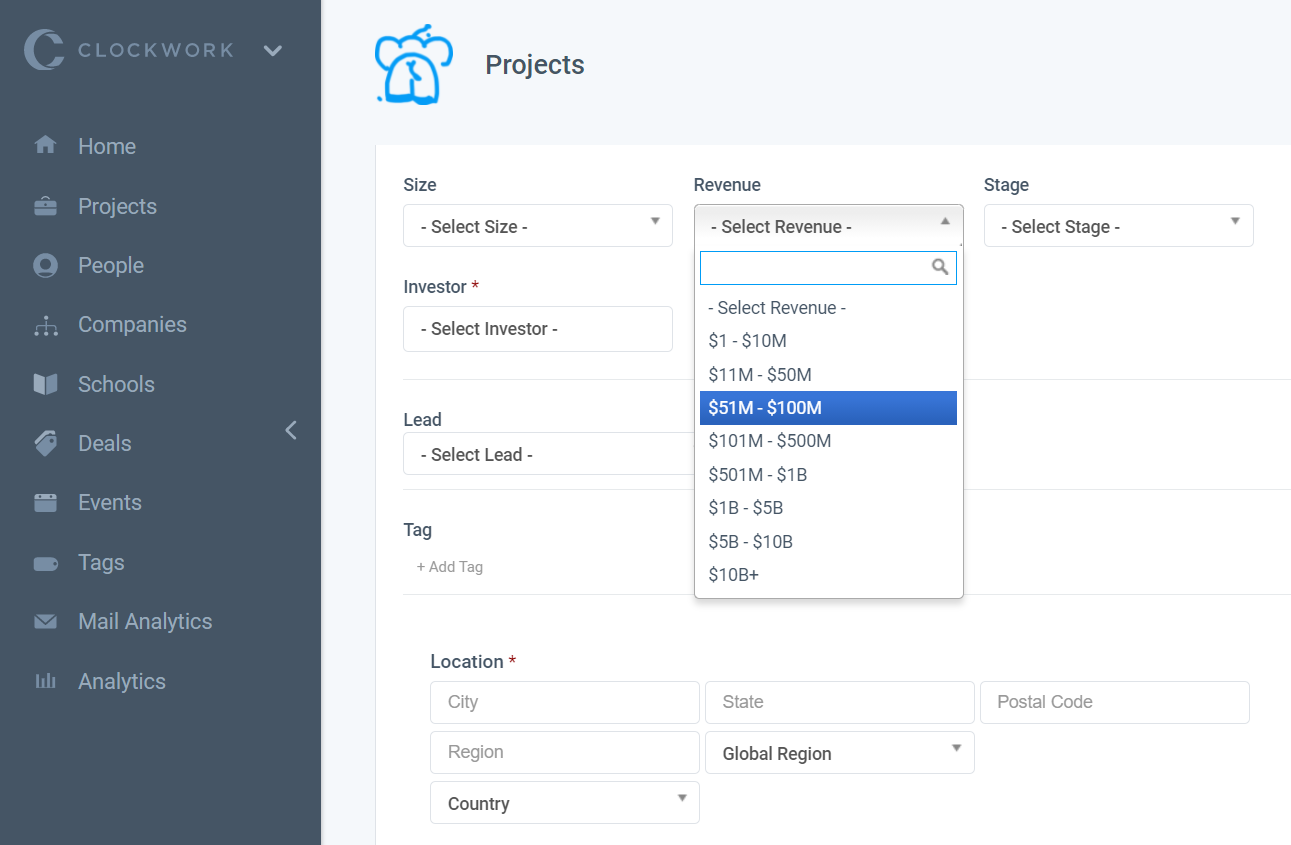 As a bonus, you can also utilize tags in your Project. Tags make it even easier to pull relevant Projects from the Project View. Learn how to create tags in this article.
Step 2: Search for Relevant Project Data
Navigate to your Projects View to conduct a search of past projects similar to the one you are pitching. You can leverage a variety of filters and boolean expressions to find the information you need. These powerful search tools can help you filter your relevant work in just a few clicks. For example, if you are looking to create a pitch deck for a VP role at a Healthcare company, you can find your past work by:
Selecting 'Closed: Placement' for your Status filter
Selecting 'VP' for your Seniority filter
Selecting 'Healthcare' for your Industry filter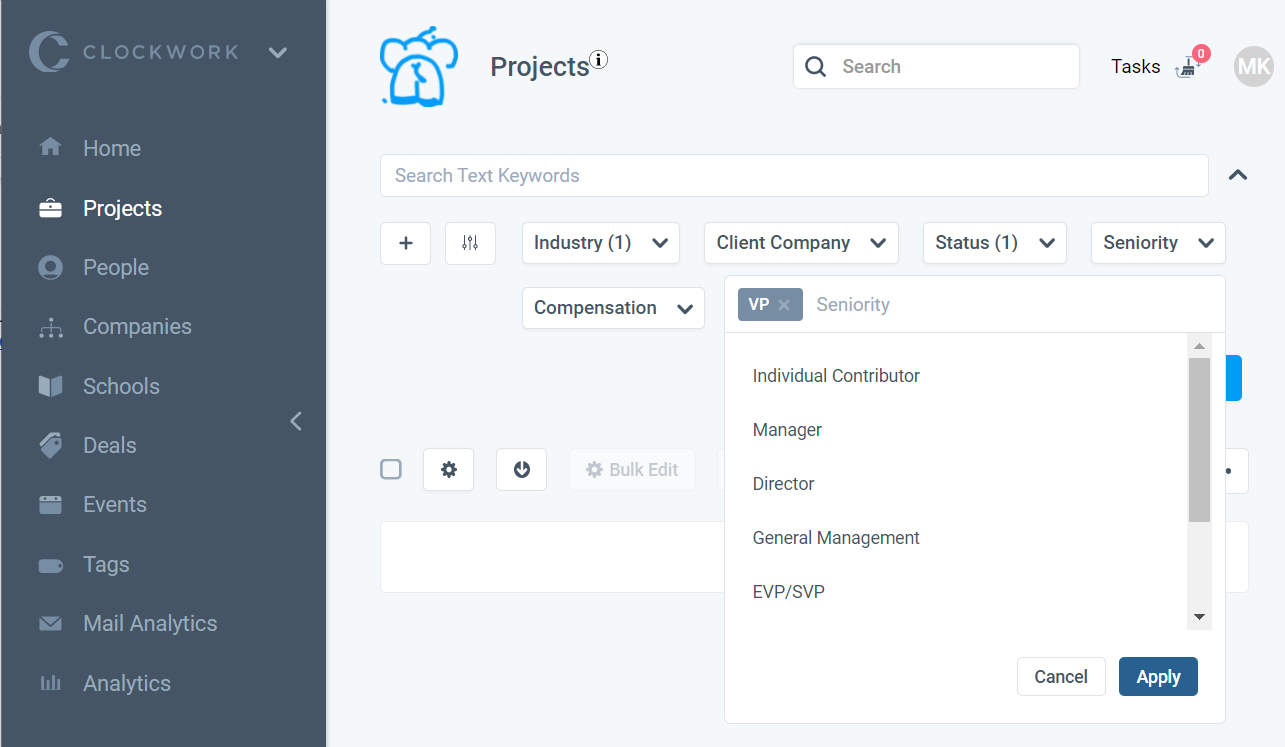 With a few filters selected, you'll retrieve a list of your past relevant work. And while Clockwork provides various standard filter options, we also offer an add-on feature that allows you to create custom filters.
Step 3: Extract the Data
Now that you've successfully found your list of relevant Projects for your pitch deck, you're ready to export the data. From the Menu button, click '↗ Export'. Clockwork provides over 25 optional fields to include in your exported spreadsheet.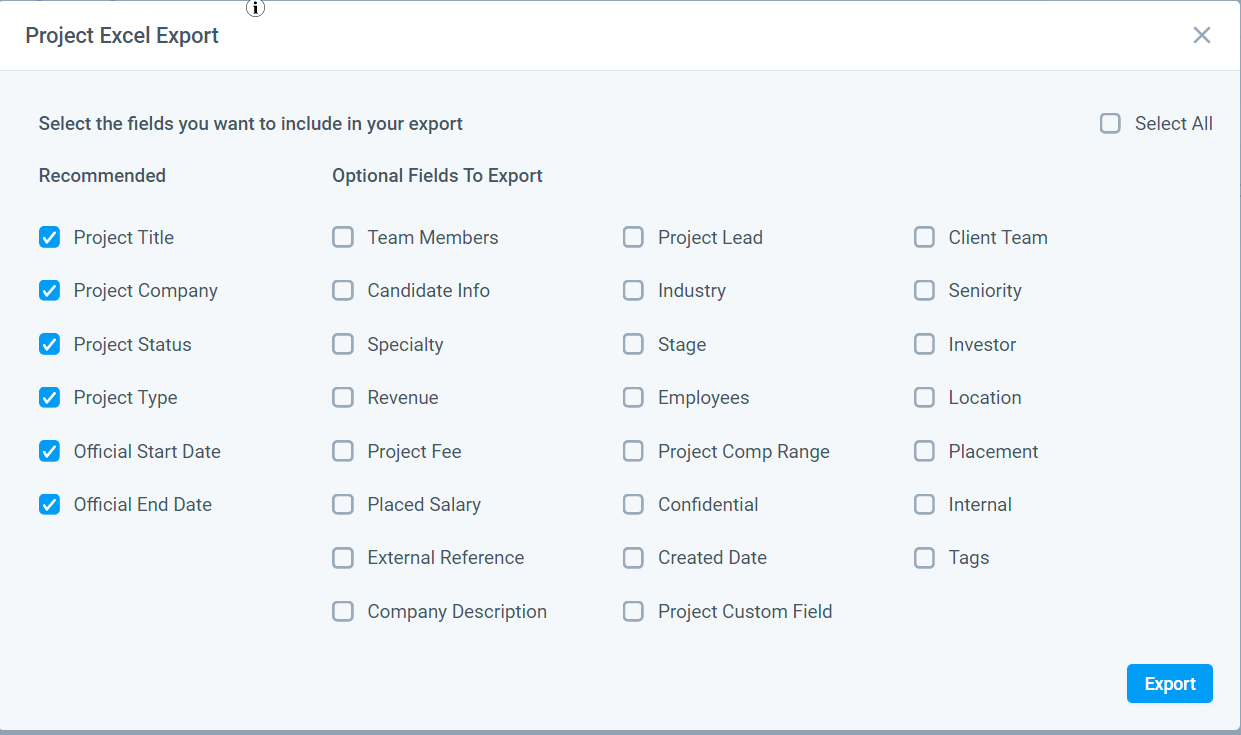 Depending on which fields you select, you can tailor your pitch deck to include criteria that matters most to the client. For example, when using the Official Start Date and Official End Date fields, you can calculate days to placement, which will prove your ability to find the right candidate quickly and reliably. Demonstrate your expertise in a specific industry or specialty, or showcase your ability to place highly-skilled individuals at growing startups and high-revenue companies. There are a multitude of possibilities to highlight your experience.
Step 4: Populate Your Pitch Deck
Now that you have data showcasing your expertise, it's time to populate it into your pitch deck. For this final step, you have a few options.
If you're using a PowerPoint or Google Slides presentation, you can:
Manually add the data from your export file to relevant sections

Connect your Excel spreadsheet

to your PowerPoint presentation to auto-populate your data
Set up a

Google API

for your Google Sheets and Google Slides presentations
Alternatively, you can skip Step 3 and deck creation altogether by creating a Pitch Project in Clockwork and invite your client. Not only will you be able to showcase your expertise in the type of search project they need, you can demonstrate how the project will be run using the Clockwork platform. Clients will see first hand the level of communication and visibility they can expect when working with your firm.
If you'd like to look into a more tailor-made solution for your firm's specific needs, reach out to us about Custom Reports to learn more about your options.