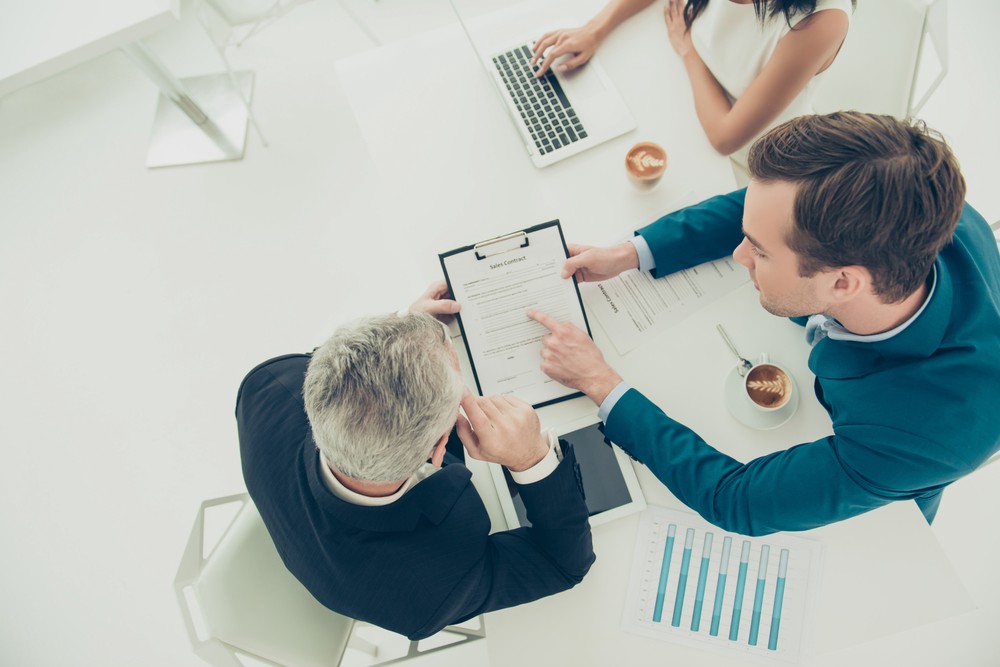 When companies partner with Executive Search firms, it's because they've identified a gap in their organization they need to fill. What they want is relatively simple: a great candidate fast.
But here's the challenge for search firms: what clients want and what they need can be two entirely different things.
Yes, your clients want a great candidate placed quickly. But what they need is an experienced firm prepared to partner with them in a consultative capacity. It can be difficult to get a client to understand that a good search process takes time, but produces the best chance for accomplishing their goal.
Here are three steps you can take to help your client understand what they need — and why.
Step 1: Define what "great" and "fast" mean to your client.
Let's consider, one more time, our client directive: "Give me a great candidate fast".
There's a lot to unpack there. "Great" and "fast" are relative terms open to interpretation. And your first job as a recruiter is to define what exactly those terms mean to your client.
It can be a relatively straightforward process. Placements are binary — either you fill the role or you don't — but the quality of the candidate you find for the role in question is not. So start there.
What does "great" look like to your client? What sort of experience does the ideal candidate have? What skill set should they possess? What sort of character should they exhibit?
Get this information, document it, and use it to inform your process moving forward.
"Fast" is also relative. What amounts to a fast placement for some will feel slow to others.
We know from the Clockwork Recruiting Performance Benchmark Report that retained searches take 123 days on average to complete, so use that as a guiding point. Make sure you give your client a primer on what the average search looks like and use that a framework. They may want a great candidate yesterday, but there's no magic in search: it takes time.
Step 2: Establish with your client that your search must be collaborative.
Alignment on expectations is paramount to a successful search. But, your client also needs to commit to working with you throughout the search.
That might seem counterintuitive, but the truth is, without the client's genuine partnership — without their involvement in the process and their commitment to it — you will not be able to find them a candidate quickly. More specifically, you won't be able to find them the right candidate quickly — the sort of candidate who exceeds expectations and will create value.
So what does client-firm collaboration look like? It certainly entails much more than co-writing a job application and posting it on Monster.com. It looks more like this:
Calibrating together around what the ideal candidate looks like — what sort of experience they should have, what eminent skill sets they should possess, etc.;
Devising a strategy on where to look for that candidate;
Getting client feedback on your drafted search strategy;
Keeping a dialogue open throughout the search so you can regularly discuss your progress against your goals and milestones;
Holding regular status meetings and updates to make sure you and your client work together.
You, as the recruiter, need feedback; you can't operate in a vacuum. You don't need to put your client to work, but you need input. That keeps a search on track.
Ultimately, these are non-negotiables if you want to give your project the greatest chance for success and smooth execution. Otherwise, you're throwing spaghetti against the wall and hoping something sticks, and that just leads to disaster.
Step 3: Lead from your area of expertise — and document everything.
Once you and your client are on the same page around expectations and the collaborative nature of search, you can execute. But there are still certain principles you need to live by.
First, remember your job as a consultant is not merely to take orders. Your job is to facilitate the most effective search possible. There will be times where you'll have to stand up for a decision you've made — or want to make — and there's really no getting around that.
Cultivate one habit: write everything down.
If you and your client agreed that they would provide you with feedback or greenlight the research strategy you wrote and after two weeks they haven't done that, being able to point to your written commitment is a huge help.
One easy way to track those commitments is with a software solution custom-built for Executive Search like Clockwork. Clockwork allows you to both store information and collaborate on search projects in an organized way that eliminates misunderstandings. It also allows you to create action items for clients to complete when their input or approval is needed.
Some of these tactics may seem overly prescriptive, but just remember that your clients want you to lead. They hired you for your search expertise. If you don't take on that role, your clients — leaders themselves — will feel compelled to fill the vacuum it creates and your search will suffer for it.
Trust your process and you will deliver what your clients want — great candidates fast — by way of what they need.