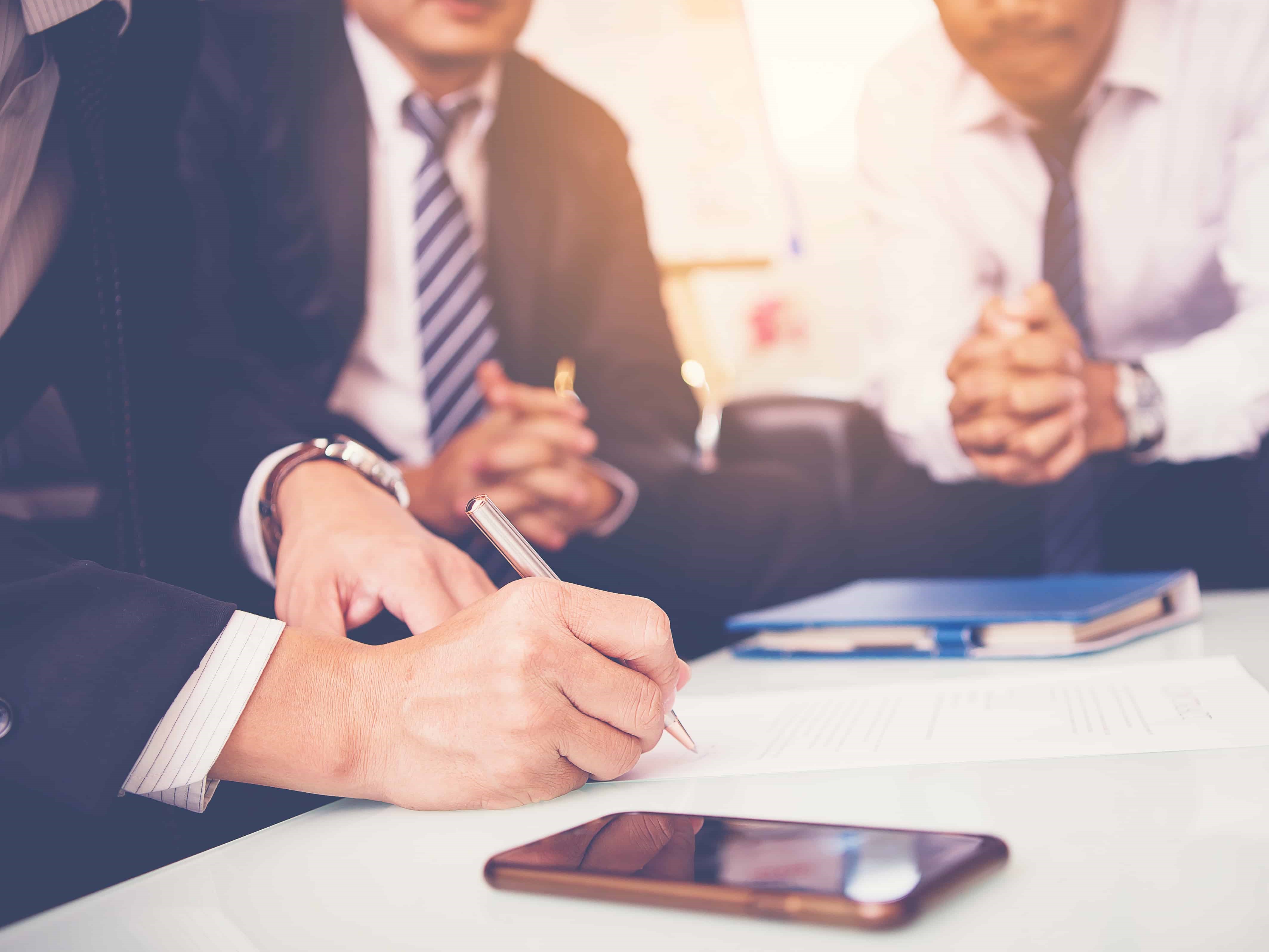 Consulting is the cornerstone of the executive search process.
That means your work with a client can never be a one-sided exchange. It must be a partnership. Their participation is a requirement—an integral component of successfully finding and landing a candidate that's right for the role you both are trying to fill. A big part of your job, then—as is true of all consultants—is client management.
There's a lot that goes into client management, chief among them is getting clients to collaborate on a search project. In fact, for recruiters, client management starts right from the kick-off call of the search, during which you'll start setting expectations.
To Risk Poor Client Management Is To Risk A Poor Search Project
If a client doesn't respond to a batch of candidate profiles you send over, that's on you. If they don't show up for weekly status meetings, that's on you as well. In fact, it's a reflection of your poor client management.
Unfortunately, when it comes to setting expectations, many recruiters will fall short of doing so adequately. And when they fall short on their end, they'll start making excuses. They'll blame a lack of client buy-in as a key reason their searches don't go well. I often hear from recruiters something along the lines of, "I suggested a great candidate to my client and told them to reach out, but they didn't for a month, so we lost him. Not my fault." That's not acceptable, nor is it true.
Let's be real, most of the time the client is only going to care about how well and how quickly a firm can place a great candidate. This reality makes setting expectations all the more critical because without them, your client won't know what to expect nor what is expected of them. If they don't make calls, review profiles, or respond to emails, it is because you and your team didn't properly set expectations from the beginning.
If the search took too long or you didn't land the candidate the client was looking for, it's not likely they'll be given to introspection. They'll point their finger at you and the blame will fall solely on your shoulders.
Good Client Management Starts With Setting Clear Expectations
Part of what makes a good search strategy is knowing how to work collaboratively with your client. Further solidified in our 8 Stages of Successful Retained Search is the fact that a collaborative relationship cannot prevail if not everyone is on the same page.
Make no mistake: the client's investment in the search is your responsibility. You must hold yourself accountable to fostering and ensuring client buy-in from the onset of the search. This buy-in starts by establishing your expectations for the partnership moving forward.
It's important to communicate with your client, otherwise how can you know for sure that the candidates you find are the candidates your client wants? As such, you must establish these guidelines up front and document them so you can easily reinforce them later on.
In addition to setting milestones and timelines, you need to explicitly detail what sort of participation is required of your client. This detail will include being available for feedback and input during the strategy phase, being available for status updates, and so on. The client needs to know what will be required of them at each stage of the search. Otherwise, you'll be fighting an uphill battle for the entire project.
How To Manage A Difficult Client Relationship
Despite all your efforts, there's bound to be a client that may be difficult to work with. We get it, not every relationship with a client is going to be great or even ideal. This situation doesn't change the fact that a successful search project cannot commence without the client's participation.
Should you successfully lay down the expectations for the search project from the start with your client, then you'll be lucky to avoid this issue altogether. However, sometimes you'll need to give the client a bit of a push. Other times you'll need to reset expectations with your clients and it won't always be pleasant. You may even need to remind them why it's so critical they take part in the project—their lack of participation kills deals, for example—or that the more they participate, the better their eventual candidate will be.
You'll essentially have to tell them that they're not living up to their end of the bargain that they agreed to at the onset of the search.
If you find you're having particular trouble with a certain aspect of client management (like scheduling), find a solution to make it easier. For example, tools like Calendly serve as a means of streamlining the scheduling process. Calendly, in particular, allows you to give clients access to your calendar so they can schedule meetings with you while avoiding the unnecessary back and forth communication.
How To Simplify Client Management As Part Of Your Search Process
My team and I designed Clockwork to make client management easier. With Clockwork, you can capture and document data in a way that's accessible for both you and your client. You can also organize that data so it's easy to access no matter what stage of a search you're in. This access makes it simple to reference your initial expectations regarding collaboration, for example.
At the end of the day, your job in client management is to help your client understand the search process so you can find a great candidate together.
Helping your client understand the process and their position within it will require a bit of armchair psychology. It may require a bit of extra hand-holding. But ultimately, this help is what your job as both a client manager and an executive recruiter comes down to. You'll need to play both quarterback and captain to actualize, alongside your client, the desired outcome for your search—which is the placement of a great candidate.