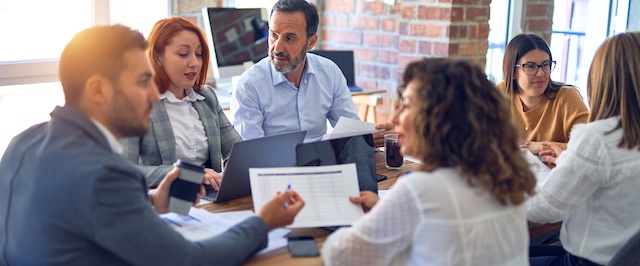 As the effects of the Great Resignation continue, keeping up with job changes of the people in your database is a tough, time-consuming task. Clockwork's On-demand Person Enrichment (OPE) integration helps reduce the effort to keep your database up-to-date. Today, we shift focus to company information.
Unlike People information, company names and locations usually don't change as often. Keeping up-to-date on company records however, hasn't always been so regimented. It's likely that the data you have on many companies is very limited.
What if we told you that completing a well-rounded profile on the companies in your database could support your business development strategy and help you make placements faster?
Let's dive a little deeper into the idea. Having the specifics on a company such as funding information, advisors, size, and location, can be used to find prospects that match your area of specialization. You know the industries, company sizes, and locations where you do well. Using these granular filters in Clockwork can help uncover similar companies and companies in adjacent areas that you can go after for new business.
Even further, having this type of company information can jumpstart the search when you win new business. Companies that are similar or adjacent to your client are a great place to look for candidates. You could be missing these candidates if your company data is not enriched with data such as funding, location, and industry.
Through market research, Clockwork's team has identified the 21 most useful business development data points every Firm should have on the companies in their database. These data points include:
Funding details
Advisors
Investors
Company type
Company size
Imagery, and more
Having 21 data points would require Firms to spend a lot more time filling out a completed profile than just having a name saved in their database. Rather than manually filling out those data points, Clockwork Users can update an entire Company profile (all 21 data points) using our On-demand Company Enrichment (OCE) integration.
Clockwork Users can simply identify the company or companies in the database they wish to have updated, click the refresh icon, and voilà. All companies selected are instantly updated. Never open another screen, download another service, or scrape data from multiple sources to complete a company profile again!
OCE is an add-on to the Clockwork subscription and Firms purchase credits to run as often as needed. Firms are only billed for the number of company records updated.
Clockwork's On-demand Company Enrichment is the kind of progressive, forward-thinking solutions that every Executive Search Firm should be using to save time to pull data and streamline their effort. Current Clockwork customers have OCE available to them already and can find more information in the support documentation. If you aren't yet a Clockwork customer, contact us to discuss if the Clockwork platform is the right fit for your business.