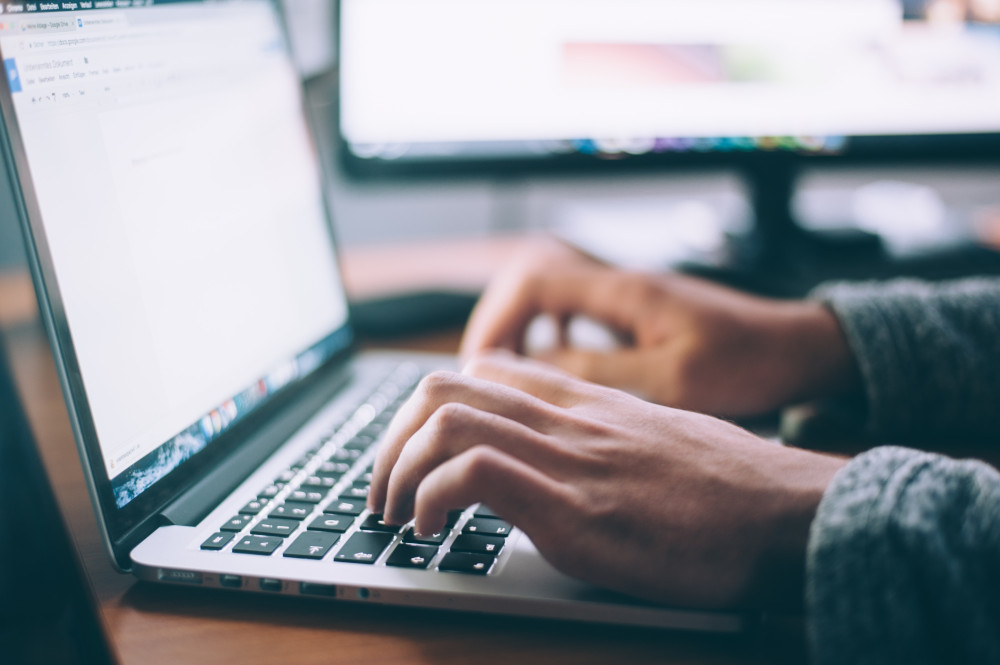 It's common practice in executive search for recruiters to send out "success emails" following the placement of a candidate. The purpose of these emails is simple: to alert colleagues, past clients, and also potential clients that you or your firm just completed a search. It's a PR announcement that doubles, in this sense, as a marketing mechanism. It's a smart practice.
The problem that many recruiters run into, however, is that they blindly send these emails out to all of the contacts in their network—even if the placement they're announcing isn't relevant to that particular contact.
The truth is, it's not the news itself that's important. What's important is that you share it with the right people. It's better, for this reason, to be targeted and purposeful in your success mailing outreach. Here's why—and how you can do it correctly.
Sending personal announcements to your entire contact list amounts to spamming.
Receiving spam, as we all know, is annoying. But in the executive search world, it can also be damaging. For example, I'm the CEO of a software company. We're growing, which means I hypothetically might be in the market for executive recruiting services. Yet I don't need to see announcements from recruiters who've made placements for manufacturing companies; that's not relevant to me. In fact, when I do see those unrelated announcements, it actually pigeonholes the sender in my mind as operating in a specialty irrelevant to me.
By mass emailing in this way, you as a recruiter are cementing in the minds of your recipients that you likely conduct your business in the same way you send your emails: without discretion or care. As the potential client, I become less likely to solicit the services of your firm in the future, and I'll probably unsubscribe to your emails.
Instead, try sending success emails only to specific, targeted contacts.
You should begin compiling this list at the research stage of a given search. It starts with companies where you might find good candidates for the role in question. (These are your Target Companies.) You'll use this list, initially, to find people who do the job you're trying to fill (marketing execs for a CMO role, for example). This list can be comprised further by competitors, leaders in an industry, up-and-comers. The key thing is it's comprised first by companies, not people.
At the end of your search, you can use your Target List to find the people who hire search firms (hiring managers and C-level executives). You want to notify anyone who might require your services in the future that you're a relevant option. If you let a CEO know that you placed a CMO at a competitor, for example, that goes a long way to let that CEO know you work in the CMO space.
If this sounds like a difficult, involved process, don't worry. Compiling this targeted list is easy with the right tools. If you're using Clockwork, for example, your list of relevant Target Companies from your search can be used to access your database and easily build that list of marketing targets.
It's always better to be purposeful and personal.
The reason, of course, that so many in our industry send success emails to everyone in their contact lists—and often by way of boilerplate templates—is because it just seems easier that way. But the bottom line is, the benefits of putting in the extra work to personalize these success emails far exceed the benefits of automation. That's because:
You avoid making any of your recipients feel like they're being spammed.
You make the experience feel more high-touch.
It better positions you to leverage past work, which is a critical component of executive search.
Your list, then, should be no more than between 50 to 200 people.
Aiming for a low number of recipients allows you to personalize your message. Furthermore, it helps ensure you're only reaching out to the right people, which is crucial to the success of the emails themselves.
Your goal in sending out targeted success emails, after all, is not purely for a high number of people to open the emails you send. Rather, your job here is to make yourself known to potential clients and further establish your firm as a leader in the industry.
When you aren't blasting your whole contact list, you can even go the extra step and personalize the note you send with your announcement. That personal touch goes a long way in the automated world we live in.