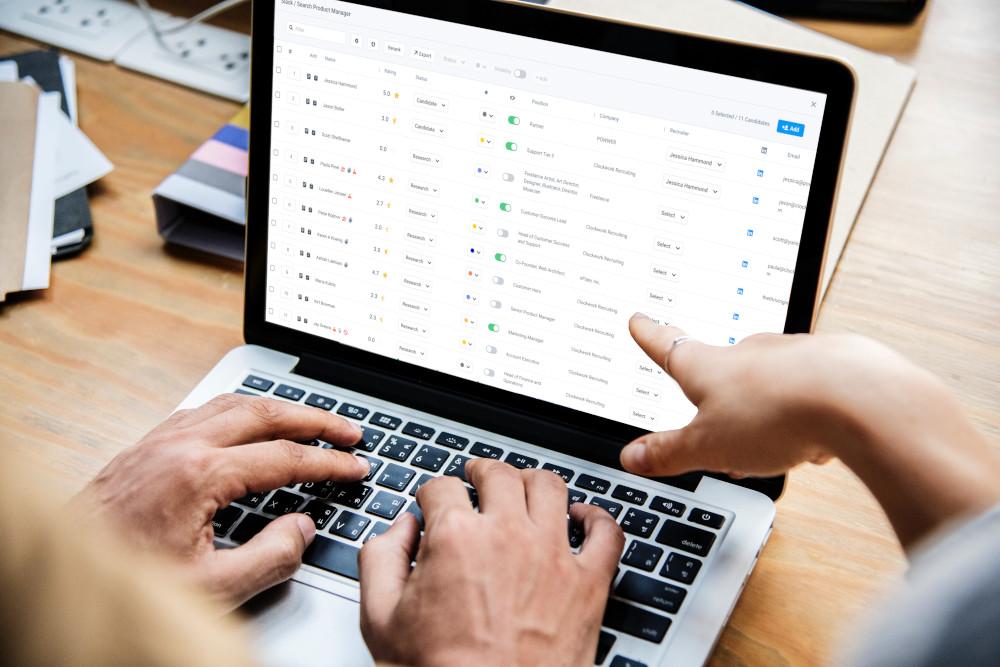 Managing inordinate numbers of candidates throughout a search project can become a logistical nightmare. For each search, researchers and recruiters inevitably have to make countless contact information updates, review work history, capture notes and status changes, log outreach efforts, and rate potential candidate fit. On top of all that, candidate information can live in a number of places—making this even more challenging to get a handle on.
But what if you could easily track all of it in one simple interface? Clockwork's Grid View allows you to easily manage the research, outreach, and assessment stages of a retained search project.
With Grid View, you can view all of your candidates—wherever they are in the recruiting funnel—in a single place. Once there, you can leverage group actions to make bulk changes across candidates, quickly take a deeper dive into candidate details, and see the data most relevant to your workflow by customizing columns and settings. You can filter for candidates with specific tags, education, or keywords or use sort and filter together to refine your view in support of your specific workflow needs.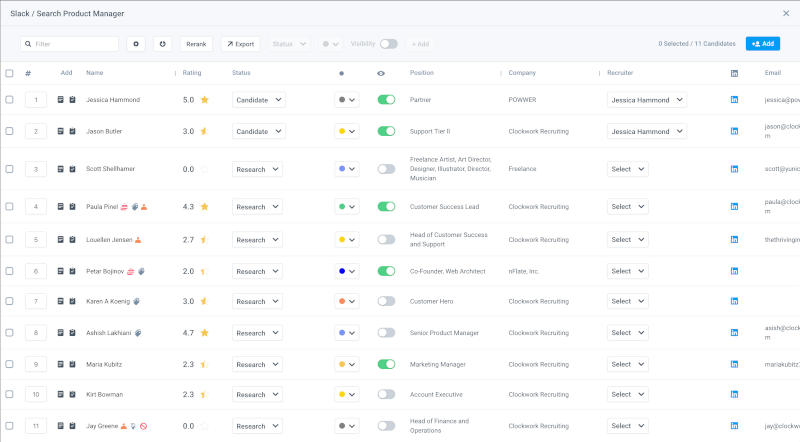 To get started using this easy interface, first make sure you have New Grid View turned on in your Firm Settings, then access Grid View from the Candidate tab in your active searches.
For more information on using this feature inside Clockwork, visit our support site for a variety of Grid View support articles.