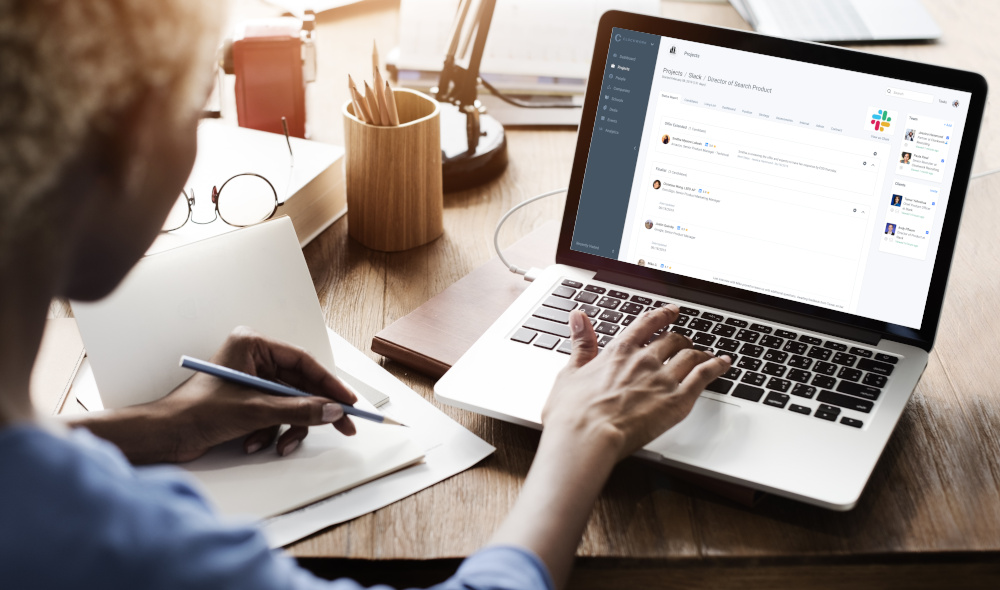 Running regular status calls is an essential component of successful retained search. You come together weekly with your client and team to review completed work, align expectations, and establish next steps for the coming week. This cadence not only keeps your client informed, but it also serves to keep them engaged and providing the necessary feedback you need to keep your search running smoothly and effectively.
However, challenges can occur when reviewing candidates who are in various stages of the search process. Some recently added candidates are still in the research phase, while others have already been contacted by the recruiter for qualification. And some may have already been qualified and moved into the assessment stage. Without a simplified, streamlined way of presenting them to your client, your status call can become scattered and confusing.
Clockwork has eliminated this problem with Status Reports.
Using the Status Report in Clockwork is a simple, powerful way to organize and review a wide range of candidates with your client. Organized by candidate status, it allows you to:
Share different candidate profile information depending on status
Choose which candidate note you want to display
Take a deeper dive with each candidate, at any time, with our Candidate Panel in the same view
Conduct calls at your desk or while in transit using our mobile-ready responsive interface

You have more control over what your client sees and how they see it with Clockwork's Status Report.
Clockwork is continually working to make it as easy as possible for you and your clients to collaborate, with the ultimate goal of improving your results and growing your firm. Check out this beautiful, easy-to-use interface that will make Status Reports your go-to presentation space for weekly status calls.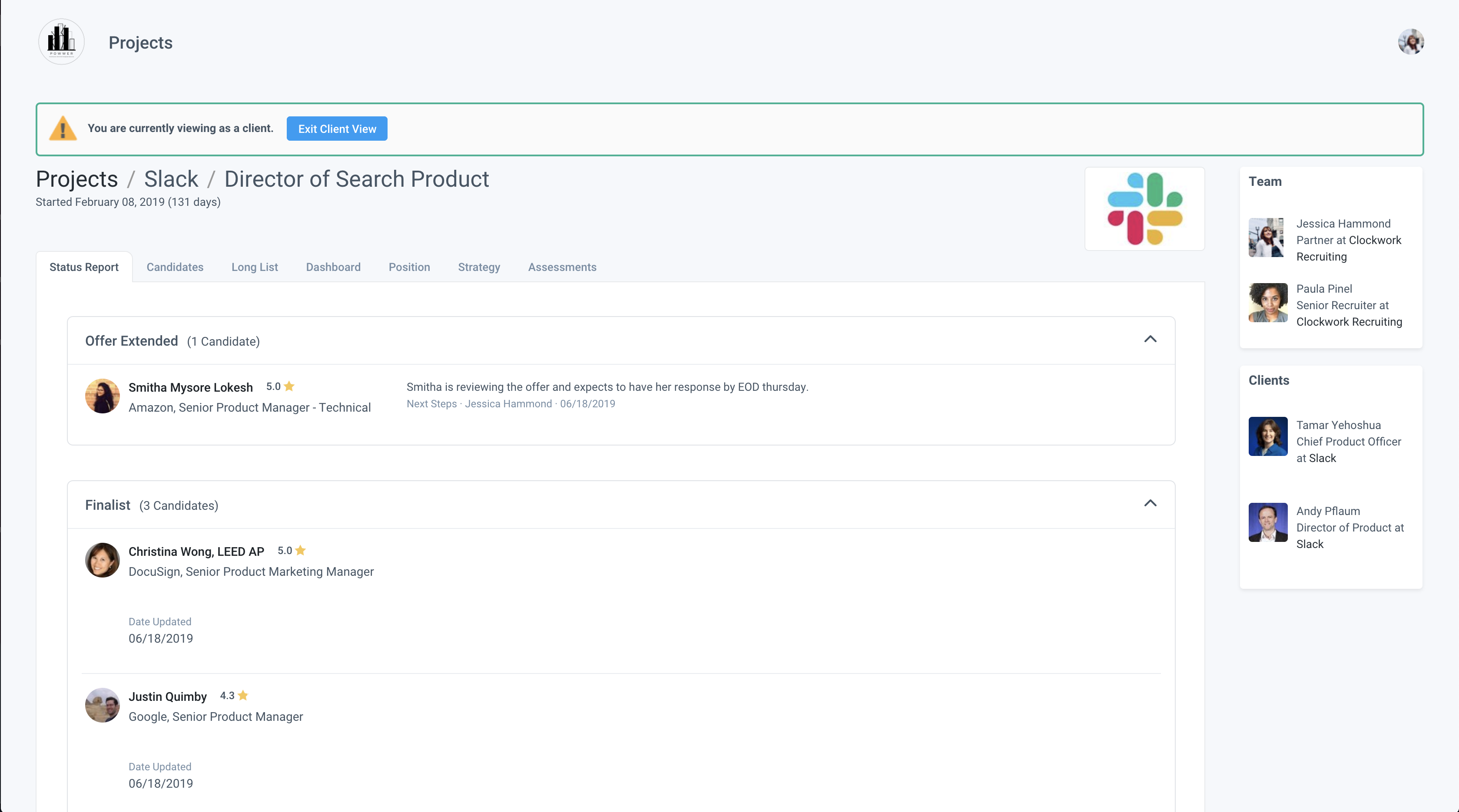 You can preview your client's view of candidates inside Clockwork's Status Report.
For more information, see the Status Report support articles in our Clockwork support site.